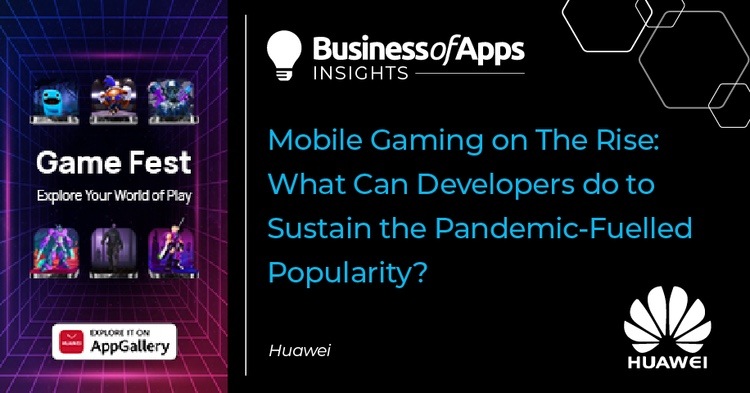 Over the past year, the gaming industry has seen a sharp rise in popularity, particularly in mobile gaming. Consumers have pivoted towards gaming with their portable, everyday devices, and the numbers show. In 2021, mobile gaming alone captured 52% of the global games market share at US$90.7 billion, an annual increase of 4.4% compared to last year.
The Asia-Pacific region took the biggest slice of the gaming revenue pie at over US$88.2 billion in 2021 alone. With its contribution of US$45.6 billion, China is by far the primary driver here.
While 2020 was considered a unique growth year due to COVID-19, related lockdown measures have spurredenormous interest in gaming across all regions and platforms, and gamers have made their choice on their preferred platform. As gamers flock towards mobile, what does this mean for developers? What can developers do to fuel and sustain this frenzy, and bring even more content for users to enjoy, while raising the industry to new heights?
Understanding the winds and ri
d
ing the waves
Capturing gamers' attention is no walk in the park. With countless games available, consumers have an endless choice of content to indulge in. While bringing excellent content is still the key to attracting players to the platform, gamers are looking for more than just solo experiences. With accessibility and technological innovation progressing on hardware, software, and connectivity, developers can now make AAA games available to different platforms via cross-platform development.
As mentioned during my developer session at GameDeveloper Conference in July, games have evolved from a siloed to a cross-platform experience. Gone are the days where users are locked down to specific hardware to play their favourite games. Continual innovation in cross-platform play, cross-progression, subscriptions, and franchises intersecting all platforms have freed users from this. This presents new opportunities for developers, vastly expanding the available platforms and channels to engage users.
Games such as 'Minecraft', 'Fortnite' as well as 'Genshin Impact' are great examples of successes in implementing the cross-platform experience, bringing console-like experiences to the palm of gamers' hands, as well as for hardcore gamers playing through their consoles and PCs.
In addition, cross-platform provides several benefits to developers. Not only does it bring cost effectiveness to the development cycle due to the same content being proliferated across different platforms, but developers can also expect a rapid time-to-market cycle, easier cloud integration, design uniformity, as well as simplified maintenance operations post-launch.
Harnessing the power of marketing
Looking beyond cross-platform development, many developers have also understood the power of marketing to bring their content to different games and mediums to reach new audiences. With cross-proprietary trends catching up, developers have signed exclusive rights to bring copyrighted content such as music or characters from other franchises intotheir games. Developers continue to feed into this increasing demand by creating brand new experiences such as metaverses, concerts and exclusive in-game content forgamers globally.
Marketing can also be leveraged through working with distribution platforms. Over the years, many distribution platforms have met with success in working with developers for large-scale marketing events, such as Summer Sales, Black Friday, or Cyber Monday Sales.
HUAWEI's AppGallery has seen such success as well, with its recently concluded global Game Fest campaign. The campaign was a huge undertaking, involving 13 of the world's most forward-thinking game developers. The six-week campaign saw AppGallery champion their games and reach new audiences across 12 global markets. Game Fest generated over 600 million digital impressions for the titles and a 90% increase in average daily downloads. In addition to generating almost a billion in global PR reach for partners, the campaign drove strong growth for each game across different geographic regions.
Offering
the right support and expertise to developers
However, developers won't be able to rely on trends alone to bring success to their games – receiving the right support that's tailored to their product and strategy is key to riding the mobile gaming wave. AppGallery Connect provides full-spectrum support from ideation, development, distribution and operation, through to data analytics. With over 53 services in the Chinese market and 27 services in overseas markets, it is designed to help developers increase operational efficiency, streamline their launch and operating processes, and help them to focus on what matters.
Being one of the top three app marketplaces globally, AppGallery is available in more than 170 countries and regions with over 550 million monthly active users globally. To date, Huawei has partnered with 2.7 million developers across the globe, and in 2020, downloads from AppGallery reached over 384.4 billion.
To read more about AppGallery's Global Game Fest Campaign, download the eBook here.​
To find out more about the solutions AppGallery has available, as well as successful partner stories, visit Huawei's partner page.