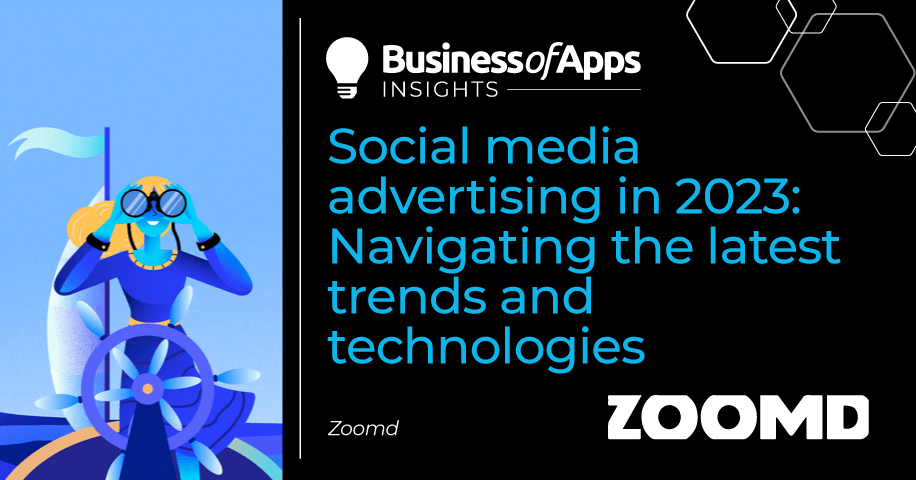 The groundbreaking impact of cryptocurrencies has set the industry ablaze. From humble beginnings with Bitcoin being valued at less than $1 in 2009 to skyrocketing into tens of thousands of dollars today, it's clear that crypto is here to stay!
But there's more opportunity than just buying and trading digital assets. Blockchain affiliate marketing has become one of its newest trendy money-makers.
The stories of investors getting astronomically wealthy by trading digital currencies have enthralled many. It presents an expansive audience ripe to be tapped into with affiliate crypto campaigns focusing on cryptocurrency and forex trading.
So, let's comprehend the bond between cryptocurrencies and affiliate marketing.
But before that, it's important to understand how cryptocurrencies have evolved.
Blockchain is the new frontier
The world has entered a new era where blockchain technology is quickly becoming integral to the mainstream financial markets. This revolution in digital currencies has caused speculation that Bitcoin and other cryptocurrencies may reach record-breaking highs. With an increasing demand for these coins, opportunities to capitalize on the highly volatile cryptocurrency market have become more accessible.
Volatility = Opportunity
The crypto market is known for its highly volatile nature. Prices can rapidly rise and fall, making it an attractive investment.
Plus, many market analysts predict that global investors see Bitcoin and some other cryptocurrencies as safe-haven assets during times of uncertainty. The ongoing geopolitical tensions combined with current trade wars further cement this notion.
Thus, those who capitalize on this will benefit from the many investment opportunities at their fingertips.
High adoption rate
Another factor that drives crypto's success is its high adoption rate. As more people realize the potential of crypto, more businesses are incentivized to join in on the action. And in turn, they offer partnerships and affiliate campaigns to those ready to join their movement.
Who is reaping the benefits of high cryptocurrency demand?
There are many players in the crypto ecosystem who stand to benefit from the increasing demand and adoption of cryptocurrencies. Some of the players who are reaping the rewards include crypto exchanges and brokers, coin issuers, cryptocurrency-focused media companies, affiliate marketers, and many others.
Those players who are able to add value, are the ones that stand to gain the most. In the case of crypto affiliates, those marketers who are able to build trust and provide their audiences with the information they need, stand to earn highly lucrative commissions.
Introduction to crypto affiliate marketing
Affiliate marketing is a mutually beneficial relationship where an affiliate promotes a client's product or service for a commission. The benefits are twofold. Companies gain exposure to more potential customers, while affiliate marketers receive commissions for helping promote them.
Since investors are looking for ways to diversify their portfolios and protect themselves from inflationary measures imposed by their governments, crypto is the perfect fit. The popularity is growing, and the returns are promising. The need for quality and informative crypto content is never in short demand.
It makes it the perfect opportunity for affiliates to capitalize on the trend and make a hefty profit by connecting customers with the merchants offering the best deals. There are many opportunities for crypto affiliates beyond just promoting crypto exchanges, including trading signals, trading bots and tools, market analysis, trading tips, crypto wallets, NFTs, and much more.
How to succeed at crypto affiliate marketing
For those eager to join the lucrative crypto industry and reap generous rewards, it is essential to understand the ins and outs of this field. Here are some insights for publishers aiming high in cryptocurrency affiliate marketing:
Know your audience
Research claims that 60% of crypto owners are millennials (or younger). As such, it's significant to recognize people's various approaches when investing in cryptocurrencies. Knowing the dynamics and demographics of your target audience will help you create content that resonates with them and increases conversions. You'll also be able to promote the right offers to the right people.
Select a relevant offer
Crypto is an expansive field, providing multiple sub-niches for affiliate marketers to target. If your audience has a penchant for investing and trading digital assets, then they can benefit from you promoting crypto exchanges and CFD brokers. Crypto mining, crypto wallet, or NFT offers are other lucrative possibilities.
When choosing a crypto affiliate program, you must consider your audience's needs and the company's brand reputation, commission rates, payment methods, and payout frequency.
Study crypto markets well
The emotional reactions of its users dominate crypto. When prices start to stagnate or drop, user interest begins to wane. But when crypto gains steam and rises sharply on a bull run, it can be like an avalanche of action! Knowing how and when markets move will give you greater insight into forming and implementing effective strategies at the right time!
Use the right promotional channels
Despite its rising popularity, crypto is still grappling with scepticism from some. It is due to past market crashes, security issues, and a lack of legal clarity. So, if you'd like to entice hesitant potential investors down your path, consider some of these marketing methods:
Blogging – Building trust is essential, especially with sceptics. Your blogging should focus on clear, quality, and honest information. The more you educate your followers, the more comfortable they will feel investing their hard-earned money.
Quality newsletters – One of the most powerful affiliate marketing techniques is building an email list/subscriber base, especially as you can develop trust over time and unlike most other marketing channels, you can reach your audience over and over. (Just don't overdo it).
Social media – There is no denying the power of social media and building a large, loyal following is worth more than gold. However, you need to bring value to the table in order to stand out from the crowd or your followers will unfollow you. Be consistent and the results will come.
What are crypto affiliate marketing programs?
Crypto affiliate programs allow affiliates to get rewarded for referring new customers to crypto-related brands. It is a simple yet effective way to promote products or services within the crypto industry and make money in return.
The affiliate program provides you with referral links that are used to track referrals, as well as marketing content, creatives, and support, and most importantly they pay you commissions for successful transactions.
Essentially, crypto affiliate programs and networks act as a middleman between the affiliate and the brand. The affiliate program facilitates the entire process of both managing their client i.e., the brand/advertiser and the affiliate/publisher.
Factors to consider when choosing a crypto affiliate program
When selecting an affiliate program, you must consider certain factors.
Commission structure
The commission structure should be competitive and attractive.
Payout frequency
Verify when you will receive your payments. It is important to check the minimum payout requirements and payment methods.
Brand reputation
Research the merchant's brand reputation. If a company has a bad reputation in the market, it will be harder for affiliates to earn money from it. Also, you want to protect your name, so referring people to poor-quality crypto brands can damage your online reputation.
Tracking system
Ensure the merchant has an effective tracking system that can accurately track your referrals and credit you with the traffic you generate.
Customer support
A good customer support team can assist you in case any issues arise.
Marketing materials and tools
Quality marketing materials and tools will help you to effectively promote the merchant's products or services. Banners, widgets, and landing pages are all essential to capturing leads.
Types of crypto affiliate earnings models
Crypto affiliate programs come in various forms. Each type offers different benefits and ways to earn. Here are some of the popular earnings models in the crypto space:
Cost per lead (CPL) – You earn a once-off commission by simply sending a lead to the merchant, regardless of whether they make a purchase/deposit or not. The commission is usually much lower than a CPA payout. However, because there is no conversion requirement, the volume should be higher.
Cost per action (CPA) – You earn a once-off commission when the lead you sent converts into a customer. The qualifying criteria to receive a commission may require the lead to make a purchase or deposit a certain amount of funds into a trading account.
Revenue share – You earn a percentage of the revenue generated by your referrals. For example, if you send leads to a broker, you may earn a portion of the trading fees. In some cases, you earn this revenue share for a fixed period like 3 or 6 months, and with some programs, it can be for the customer's lifetime i.e., for as long as they are trading, you could earn from that trader for years to come.
Hybrid – This is a combination of CPA and Revenue-share. You earn a smaller CPA than usual when the referral converts, and you continue to earn a small percentage of the revenue.
When choosing a crypto affiliate program, make sure you understand the terms and conditions of what qualifies as a lead, a conversion, etc. Every program has different criteria, so make sure when comparing payouts, that you are considering all factors.
Tips to effectively promote crypto affiliate offers
You can use multiple result-oriented strategies to make money with crypto affiliate programs. Here are some tips:
Utilize social media platforms
Social media networks are a great way to reach out to potential customers, as they provide an organic platform that's filled with people who share similar interests. Always use relevant hashtags and try to engage with your audience by responding to comments, sharing content, and promoting new products.
Twitter, Reddit, Telegram
Twitter, Reddit, and Telegram are three of the most popular networks for crypto-related discussion. You can use these platforms to engage with other crypto enthusiasts.
Build an engaging website or blog
A well-designed website or blog with interesting content will help you attract more people and retain them. Your web properties must be SEO-friendly and optimized for conversions.
Create quality content
Developing quality content that's informative, entertaining, and engaging is vital for any crypto affiliate program. Content should be regularly updated to keep your audience interested in the products or services you're promoting.
Push notifications
Push notifications are a great way to keep customers informed about new products, services, and promotions. They're also a great way for customers to stay updated on the latest news, trends, and market developments.
Wrapping up
The world of crypto has plenty to offer – and you can capitalize on it in more ways than one. Affiliate marketing might just be the key to unlocking its boundless potential, as there are countless opportunities within this rapidly growing space. From exchanges to NFTs, exploring these avenues could put your earnings into high gear.
Frequently asked questions
How much can I earn with crypto affiliate marketing?
The amount you can rake in from being an affiliate for cryptocurrency services and products depends on many factors, such as the products you are promoting, the program you work with, the earnings model, and more. The potential to earn 5 or even 6 figures per month is achievable.
Is crypto affiliate marketing safe?
Yes, it is! As an affiliate marketer for the crypto industry, you can benefit from all of its opportunities. Just make sure you deal with trusted companies. Being cautious in this realm always pays off; it keeps your referrals safe and ensures you receive your commissions!
Do I need to know how to trade to be a crypto affiliate?
It depends on what facet of crypto you plan to focus on. If you plan to promote crypto exchanges, then having knowledge of how things work will help you with your marketing. The more exposure and experience you have in the crypto ecosystem, the more effective you will be.