Executive Summary
Airbnb is one of the most popular online travel apps in the world, providing users with a marketplace of homestays and experiences.
How much revenue did Airbnb make last year?
Airbnb made $5.9 billion revenue in 2021, a 78% increase on the previous year. It is on track to surpass that figure in 2022.
Where is Airbnb most popular?
Airbnb's largest market is the United States, accounting for 40% of total usage. France is second, followed by China.
Is Airbnb the market leader in online travel?
For total revenue, Airbnb is the third largest provider of online travel services, behind Booking and Expedia. For usage, Airbnb is second, behind Booking.
Table of contents
Airbnb Financials
Airbnb Usage
Airbnb Downloads
Airbnb Demographics
Airbnb Benchmarks
The Airbnb App Database – Research, Insights and Statistics is provided as downloadable Excel document and link to Google Spreadsheet with all data presented as charts and tables. So you can easily extract graphics and individual data.  It provides an overview of the apps financials, usage, downloads, benchmarks and demographics.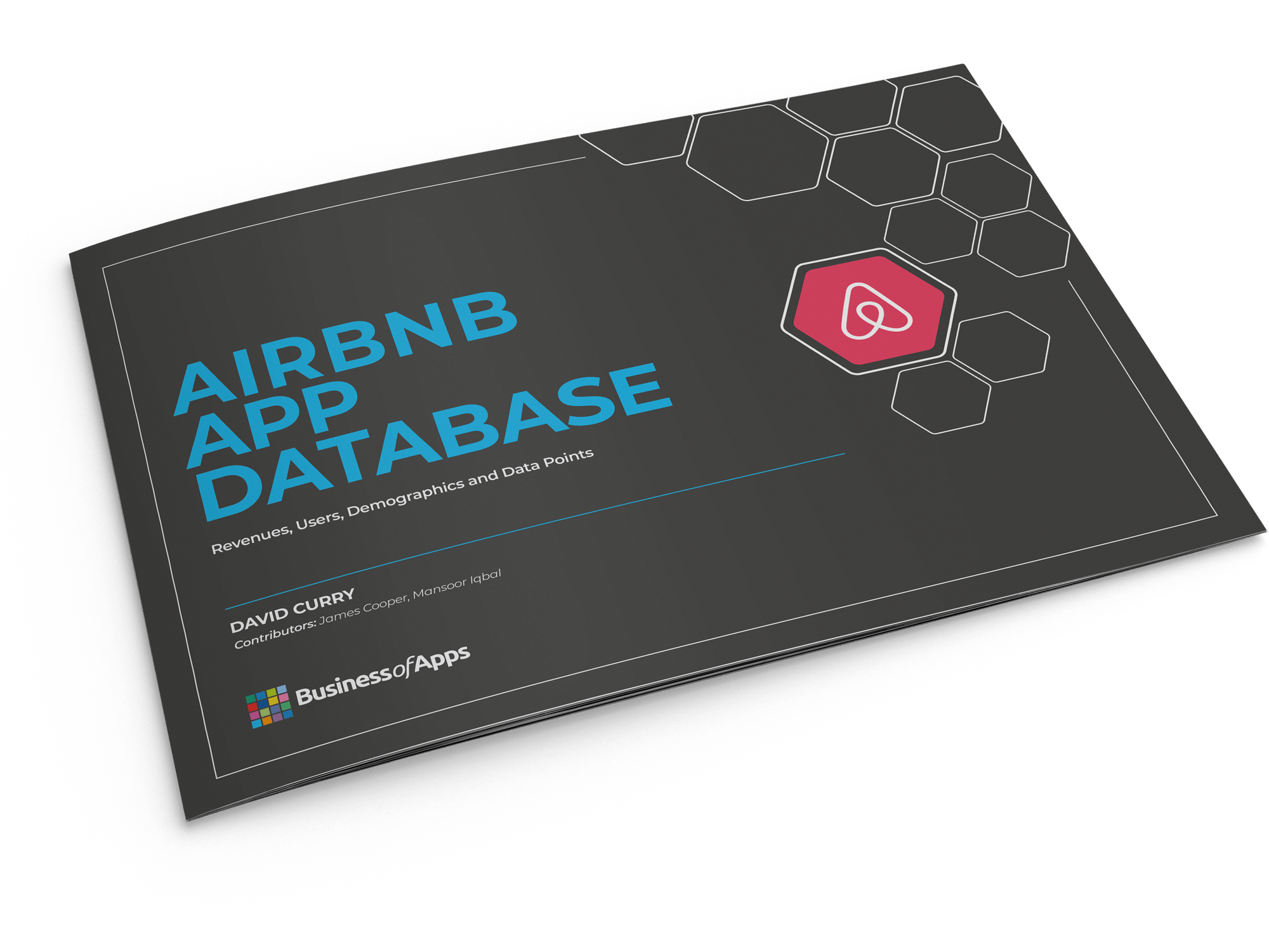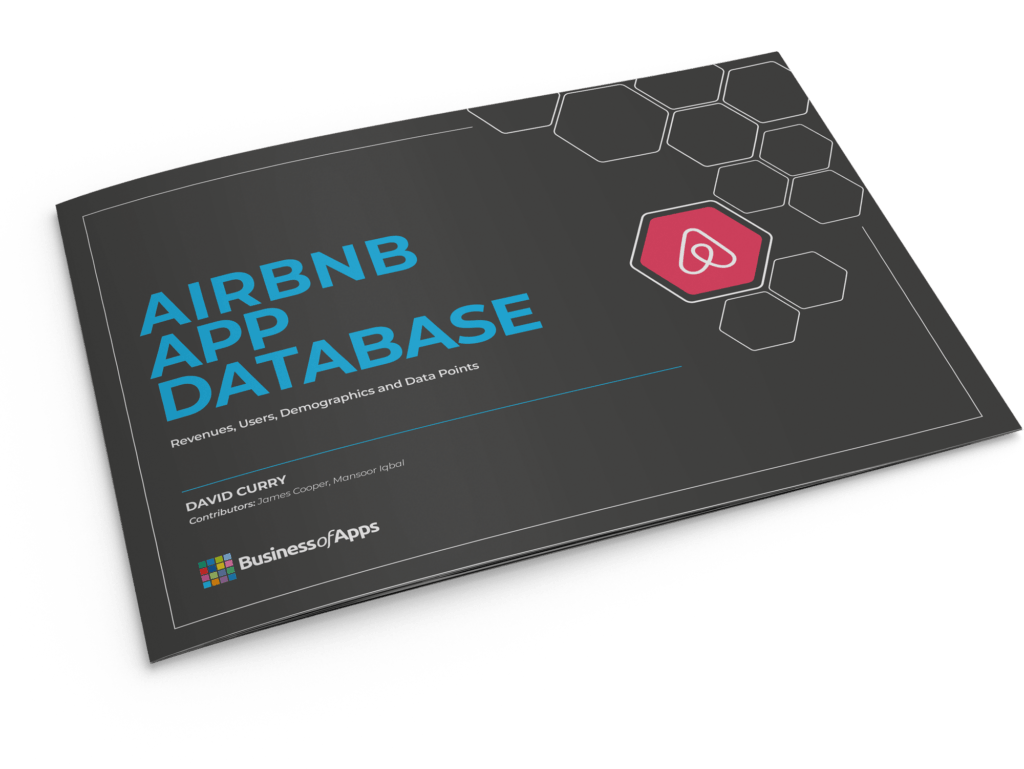 What's included? 
Document: XLSX
Data Points: 350
Pages: 22
The Airbnb App Database – Research, Insights and Statistics has been assembled by our in-house team of analysts at Business of Apps. We believe this is the most comprehensive report available on the app market. If you have any questions get in touch data@businessofapps.com

List of Charts
Airbnb Quarterly Revenue
Airbnb Annual Revenue
Airbnb Annual Net Income
Airbnb Gross Booking Volume
Airbnb Annual Orders
Airbnb Annual Listings
Airbnb Users
Airbnb Downloads
Airbnb Usage by Country
Airbnb Age Demographics
Airbnb Gender Demographics
Online Travel App Bookings
Online Travel App Users
Online Travel App Sessions Global
Online Travel App Sessions US
Online Travel App Downloads Global
Online Travel App Downloads US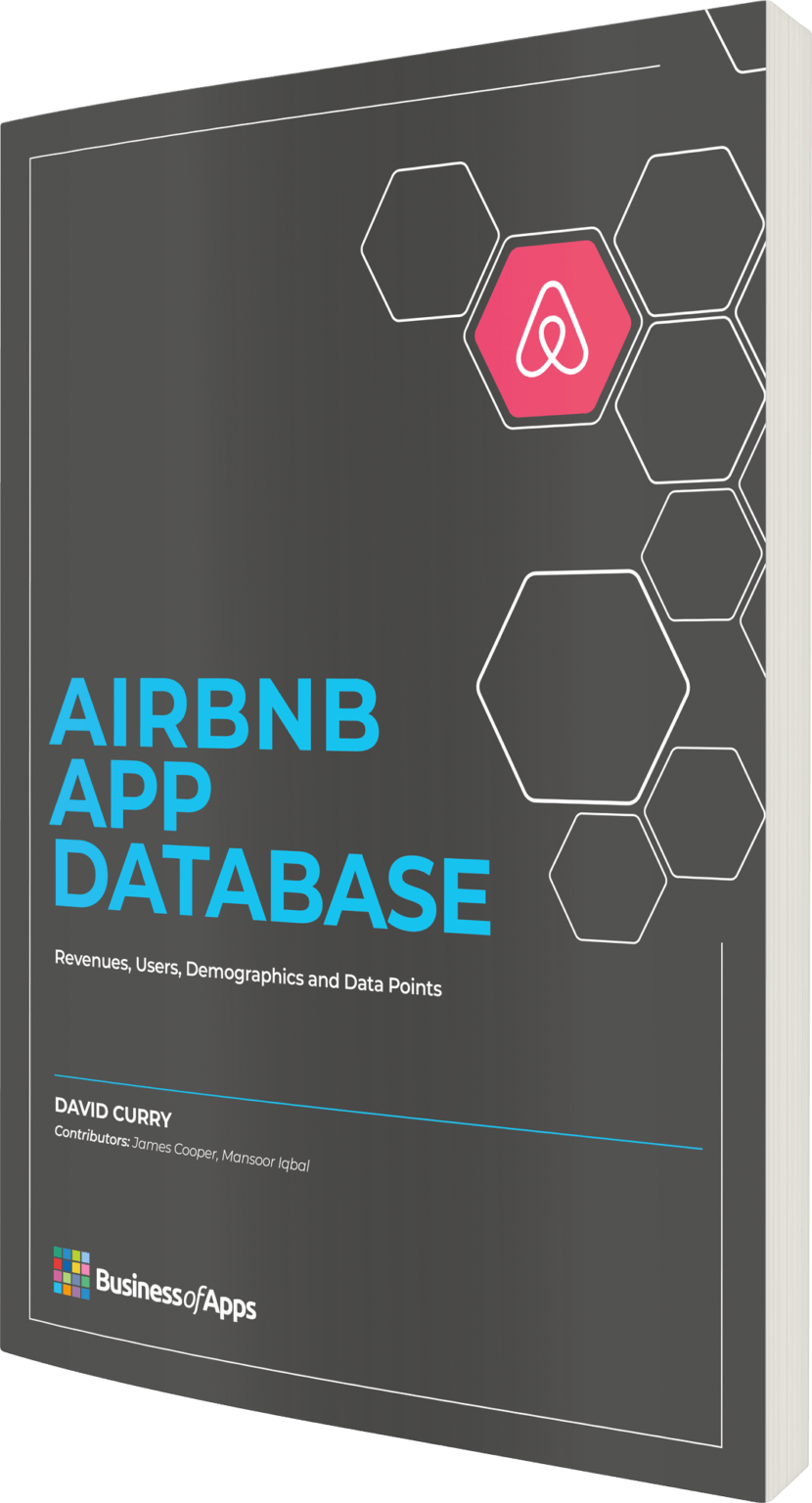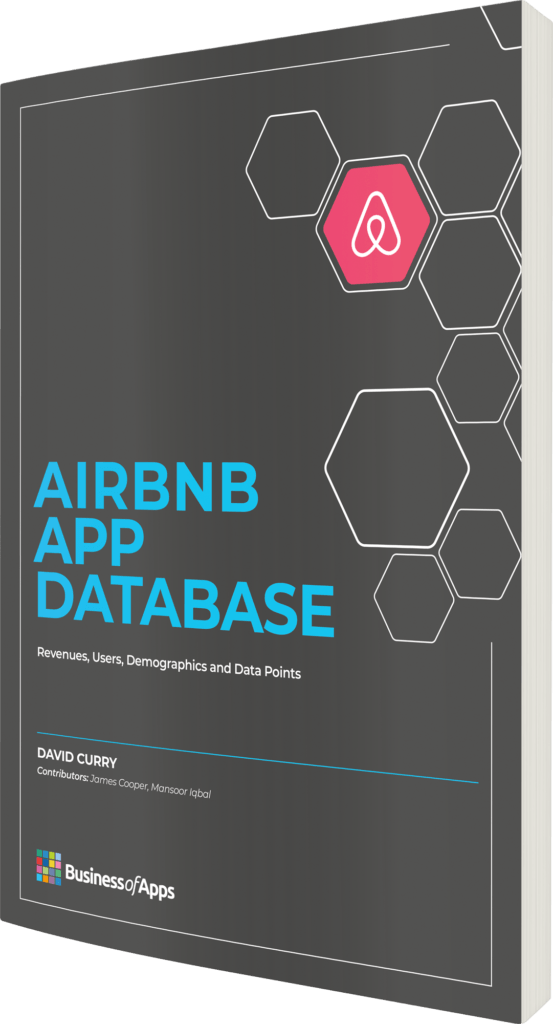 How does it work?
To get access to the Airbnb App Database – Research, Insights and Statistics hit the buy now button above. After payment you will be taken to the download page to access your Airbnb App Database – Research, Insights and Statistics document. If you need any help email data@businessofapps.com
WHAT OUR CUSTOMERS SAY ABOUT OUR REPORTS
"Your report gave us some very useful insights on app statistics. As we are starting to develop apps it's crucial information"
"This report is great work, it helped us get a better understanding of revenue and growth to include it in our analysis for LatAm. It has been very useful."
"We have found Business of Apps data to be most accurate and complete on the web."
"All the metrics and KPIs I was looking for are in one document for a very good price. The report was exactly what I expected."
More Downloadable App Data