Yahoo has announced a new tool suite for app developers during its first mobile developer conference.
The Flurry Yahoo Mobile Development offers five new products: Flurry Analytics Explorer, Yahoo App Publishing, Yahoo App Marketing, Yahoo Search in Apps and Flurry Pulse. These cover both analytics and monetisation features, allowing developers to examine app user data, share app data with third parties, build native ads, video ads and access search and monetisation tools.
The offering is a combination of Flurry's analytics platform, which Yahoo acquired last year, and Yahoo's mobile search and advertising tools.
Yahoo's SVP of advertising products, Prashant Fuloria said: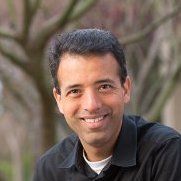 "We are sharing a lot of great content alongside our partners and clients, and our main event is the launch of a new suite of products that makes it easier for mobile developers to analyze, monetize, advertise and enhance their apps. These solutions are the powerful combination of technology and data from Yahoo, Flurry (which joined the Yahoo family in August of 2014) and BrightRoll."
Yahoo has been undergoing a refocus over the last year or so since Marissa Mayer took over the CEO role. The company is currently trying to catch-up on mobile and its analytics offerings are key part of this, as are native mobile ads. In fact, Marissa Mayer said during its developer conferences that the company "learned a lot" in its "transformation from banner ads to native advertisements."
According to Yahoo, 320,000 developers have created 630,000 apps with its Flurry analytics platform and the company's mobile ad revenue grew to $1.2 billion in 2014.
For more information head over to Yahoo's developer website.