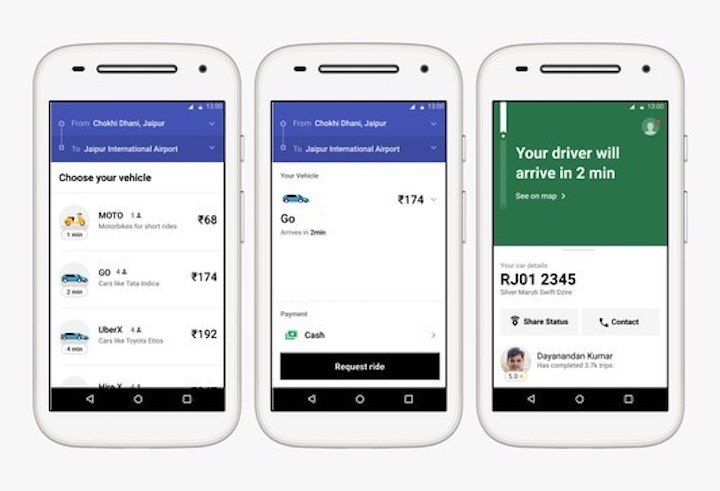 To help increase its business in India, Uber has launched Uber Lite, a version of its app that takes up just 5MB of data to download — an important consideration in places where data is expensive, and used with caution.
Uber says the app is, "Light on storage, big on convenience," and works reliably on even a 2G network connection. It's built not just for customers with data limits, but also for operating on older Android phones.
There are several other changes to the app, including stripping away additional services like Uber Eats, and leaving just the ride-hailing service, in an attempt to make the app much easier to use.
The live updating map doesn't appear, and is replaced by a simple ETA for the driver, and the user interface is focused on taps rather than typing, making it more suitable for phones with small screens.
Uber Lite will launch in three Indian markets — Delhi, Hyderabad, and Jaipur — but further launches will take place later in the year.