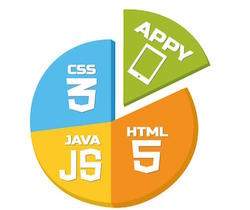 Cloud-based mobile app builder Appy Pie has launched an App Challenge, encouraging developers to use its platform to build and release apps in the Amazon Appstore over the coming weeks, with a view to winning a selection of prizes.
The competition runs from September 11 until October 11, and is open to the first 1,000 participating developers. There are two rewards — the first app published wins a $10 amazon.com gift card, and the really keen developers who release 25 apps in the Amazon Appstore will earn a Kindle Fire HDX 7 tablet. That applies to every 25 apps launched per developer too.
Win Amazon Kindle tablets with Appy Pie's new App Challenge
Interested developers must open an account with the Amazon Appstore, then create apps using Appy Pie's easy, DIY, drag-and-drop platform, then include all the final links in a form and send it back to Appy Pie. The apps must be functional, and remain live for at least three weeks.
Visit this page to read all the terms and conditions, and then go to Amazon's site to register as a developer, if you don't already have an account.