Game publisher WG Labs, part of the MMO developer Wargaming, is on the look out for exciting mobile game projects, and is offering a $30,000 bounty for the best ones submitted. Details of the project were given at the recent Reboot Develop conference.
It's interested in mobile game projects, preferably those which target midcore players, in the areas of free-to-play, PvP, or MMO categories. If it finds one that looks promising and accepts the pitch, developers will be rewarded with the $30,000 to soft launch the app.
WG Labs wants midcore mobile game products to help launch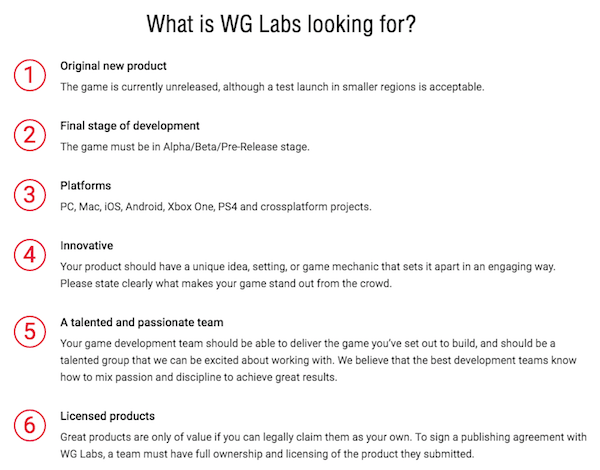 After that, if the reception, performance, and KPIs are good, then WG Labs will sign a full publishing contract. It's active across the world, with 150 million-plus audience, making it a desirable partner.
Visit WG Labs website here to submit your project, and check the terms and conditions here.