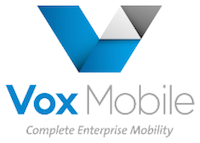 Mobility management company Vox Mobile has secured $6.7m in new funding, in a round led by Telus Ventures, Edison Partners, Permal Capital, and Mutual Capital Partners. The company's intention is to use the new investment to push the technical side of the business forward, and accelerate its growth overseas.
Vox Mobile manages mobile devices for businesses, and has raised $6.7m in new funding
Kris Snyder, CEO of Vox Mobile, said:
"Mobile is a transformative platform for business, yet most companies struggle with managing mobile infrastructure. This struggle keeps enterprises from realizing the enormous payback of mobile-based business innovation. We called this mired-in-mobile-management problem the M-Gap. As a managed service, our complete enterprise mobility solution eliminates the M-Gap so our customers can focus on mobile innovation and start generating ROI from transformative change much faster and more easily."
Vox Mobile provides a complete mobile enterprise management solution, and it works with 600 companies, while managing 500,000 connections on 950 servers. The funding builds on its relationship with Telus, and the pair expect to work closer together in the future.
Snyder continued:
"We've been out in front of the mobility market for some time, and we've established ourselves as both thought and performance leaders. The industry is growing very quickly, and global delivery capabilities are critical. Our partnership with TELUS has accelerated our evolution and understanding of the international markets as well as the inner workings of non-U.S. carriers."
Peter Green, President of Business Sales at Telus, will join Vox Mobile's Board of Directors. He said: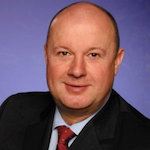 "TELUS has successfully collaborated with Vox Mobile for a number of our customers since 2012. This investment round has given Vox Mobile the capital necessary to reach international markets, and I look forward to providing strategic support to the company's international growth once I join their Board of Directors in conjunction with this financing."
The news follows Vox Mobile's announcement it will move its 180-strong team to new, larger offices in Cleveland, Ohio in the near future.