HTC has announced Viveport, an app store that caters exclusively for the Vive virtual reality headset, saying developers can register now, ready to start building a store for eager VR players. It's set to go online later this year.
Viveport is an app store for HTC Vive owners
Viveport will be accessible through the Vive headset, a web browser, plus both a PC and a mobile app. Developers can submit pay-to-download apps, and incorporate features such as in-app purchases and subscriptions, while HTC promises, "more revenue generating opportunities" in the future.
The store won't only be for games. HTC says it intends to include, "a wide range of VR experiences," including those focused on education, along with news, music, travel, fashion, art, design, social, and creativity tools.
Rikard Steiber, Viveport's senior vice president, said: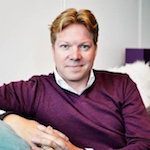 "We believe equal access to virtual reality experiences will make the world a better place; enhancing our daily lives and the way we connect with everything. An important goal for the Viveport team is to enable developers to reach a global audience and grow their business."
Developers wishing to do business through Viveport can register at HTC's Vive website here.