Video advertising helped fashion app Shapely reach 10,000 app installs over a two month period, resulting in a giant 3000% increase in purchasing events, compared to other ad channels. This impressive performance has been revealed by MoPub, after the Twitter-owned mobile ad tech company created video ads for Shapely, for a campaign run by demand-side-platform Appreciate.
Video ad campaign increased Shapely app's installs, searches, and purchase events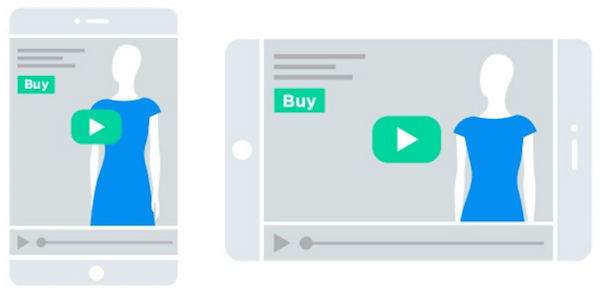 Shapely wanted to ensure people who downloaded the app understood what it offered, therefore gaining higher quality users. Appreciate decided to use MoPub's video ads to get the app's message across.
Inbar Chap, Appreciate's chief business officer, said:
"If users don't grasp the concept of the app from the ad, there could be a misalignment between what consumers expect prior to downloading the app and what they realize after launching the app. Video ads on MoPub bring the experience to life so that people can visualize the experience in the app ahead of time, which leads to more usage and engagement long term."
After two months, the video campaign had reached more than 1.3 million unique devices with over 2 million impressions, had a 4.88% click-through rate, and in excess of 10,000 app installs. Compared to other ad channels, a 1200% increase in searches was generated, and Shapely recorded a 3000% increase in purchase events.
The complete case study is available online, or to learn more about MoPub, visit its website here, or here for more about Appreciate.