The AppsFlyer Gaming Performance Index by mobile app tracking and attribution analytics platform AppsFlyer, offers a comprehensive review of how 25 ad platforms perform, including stats on user retention. The research covers 50m paid installs of hundreds of gaming apps and campaigns by marketing partners. It finds that video ads on iOS have a 130% higher retention rate compared to other platforms, keeping gamers playing for longer. Video has a 10% better retention compared to social networks and 17% compared to in-app networks.
Video ads prove more valuable in retaining gamers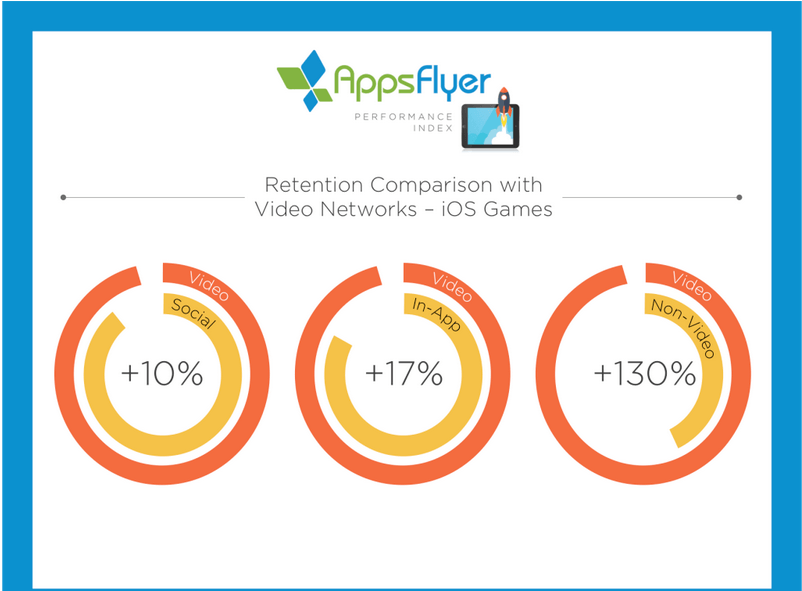 Source: appsflyer.com
Commenting on these findings, Oren Kaniel, AppsFlyer chief executive said: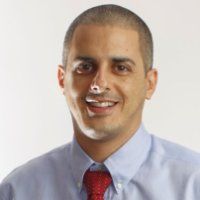 "Video is a great ad format for mobile apps because it allows the user to see the app in action. A good video trailer shows off the gameplay, the graphics, the movements, etc., and does a much better job of highlighting what an app is really like than any text-based ad or static graphic ever could."
iOS users proved more loyal than Android ones with 72% of them more likely to use a gaming app for 30 days. When it comes to ad platforms, it's not the big names which attract gamers who stay. Vungle on iOS showed some of the best one-day retention rates. AppLovin attracted users with 7-30 days retention rates. AdColony performed best for Android.
Advertising platforms and user retention
Source: appsflyer.com
However, in terms of downloads, Facebook still led the charts, followed by Chartboost, on both iOS and Android. Kaniel adds:
"Most iOS devices are high-end and relatively costly, while Android devices have a significant variance among them with a multitude of manufacturers and models that run on Google's mobile OS. This explains why studies have consistently shown that iOS users are, on average, more affluent and tech savvy, which in turn is translated into higher engagement, revenue, average order value, retention and other qualitative parameters. Our research shows that the iOS games vertical is no exception."
Overall, a decline in retention across all networks between day one and day seven is around 56%.
As smartphone adoption grows and competition in the gaming market is becoming denser, the cost of acquiring loyal users increases. Fiksu recently reported a 113% in CPL for the year over. However, according to Swrve, only 0.15% of mobile gamers actually contribute to 50% of in-app purchases. Organic installs are a challenge for marketers and developers, however using the insight provided by AppsFlyer, marketers can create and run better campaigns to attract non-organic installs from gamers.