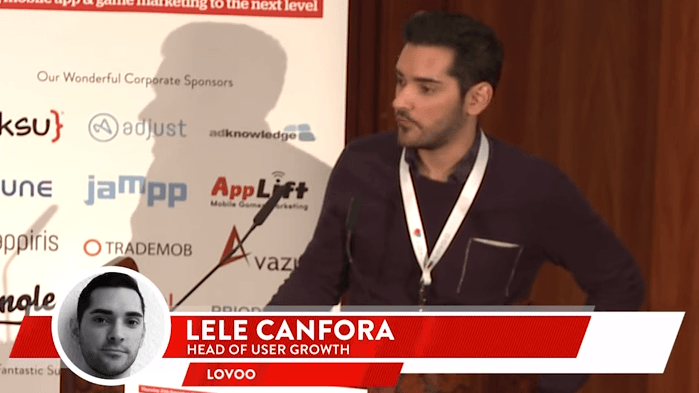 Varun Agarwal is Head of Supply Partnerships at Wadogo. He has been in mobile Ad-Tech industry for close to 5+ years and worked with global Advertisers, Agencies, Affiliates, Ad Networks, Mobile Gaming Studios and Indie Apps. He holds an MBA and prior to that has a 1+ year experience in digital education industry. In his free time he likes to read articles on Flipboard or play Clash of Clans.


What is Wadogo and how are you positioned in the market? 
Wadogo is a premium affiliate network that caters to global advertisers and affiliates. People here have been hard on their toes to bring in the best of offers at unprecedented CPIs /CPAs to our publishing partners while delivering quality users for advertisers. This is all made possible by our K.I.S.S. methodology where we keep things simple by working closely at both ends.
What are the most successful types of offers on your network right now?
Mostly these are E-Commerce, Utilities, Music, Gaming and Subscription offers. We offer a plethora of offer types, and can say with conviction that we try to find an offer that can work on any inventory our publishers have to offer. Not to mention since we have global offices and sales team we have the highest number of direct and exclusive offers available.
Can you give some specific examples? 
Well let's see, some examples should be – Newshunt, Mobikwik, Snapdeal, Zalora, Pandora, GetTaxi, UCWeb, Clash of Kings, FoodPanda, Mudloop Games and quiet a few others. Overall we have run close to 5000 offers in the last 6 months, delivering 150 million + conversions and 3 Bn + clicks.
What technologies do you use for tracking? 
As I mentioned we follow the K.I.S.S. methodology we went ahead with the industry leading and the simplest tracking solution available "Hasoffers". This allows our affiliates to have comfort of the known interface and easy access while having the backbone of an industry leading solution for affiliate tracking.
What geographies do you cover? 
Well for now we are mostly limited to Earth! Moon and beyond still just has rovers and serving ads to bots is something we really despise. Jokes apart, we are strong globally and looking to augment our offerings with traffic and affiliate partners in LATAM and China. We are also looking to work with direct non-incent Android Apps like Android Launcher Apps like Apus, Solo and Go Launcher etc., Battery Saver and Flashlight Apps. We are looking for incent and non-incent iOS traffic partners.
What is your payment schedule and how can affiliates access the funds? 
It's NET 30. We have a dedicated finance contact and affiliates can get paid by sending their signed invoices with proper bank details at the end of each month.
What sort of creatives do you provide? 
We have an in-house creative team that is fully capable of working with advertisers brand guidelines so we can provide with almost all creative types but for the standard creatives we provide in every offer would be – banners, interstitials and videos (wherever available).
How is account management handled? 
We have a strong account management team on both sides and currently account management is divided by region. We have come up with a unique model wherein our affiliates and advertisers have been introduced to 2 AMs where 1 is their daily POC while other one fills in when the first is out on a break. So no matter what we have our affiliates and advertisers covered.
What are your tips for successful mobile affiliate marketing in 2015? 
For mobile app marketing — Quality (Retention and LTV/Transactions per User) is the word. The entire shift is happening towards the quality of users with advertisers becoming more data oriented and user centric. In mobile both Google and Apple app stores are getting smarter and thus an increased approach to get more engaged users from advertisers.
For subscriptions – We believe its just about who can drive the higher conversion rates and boils down to targeting capabilities and data analysis. The better targeting capabilities and data crunching you have the better you fare on this front.
Thanks to Varun for the interesting insights. You can contact Varun with the Skype ID 'varun.agarwal5'. For more information head over to the Wadogo website here.