Unity has announced the latest version of its game engine at this year's Games Developer Conference in San Francisco, as well as a new pricing model.
The long-awaited Unity 5 contains "more than a thousand" new features according to CEO John Riccitiello, improving lighting, efficiencies and a whole new audio production tool set. Here's a rundown of the core updates:
Physically-based Shading: Unity 5 will launch with a new built-in physically-based shader system, designed to cover a wide variety of real-world materials, as well as full deferred shading and baked reflection probes for realistic environment-based specular highlights.
Real-time Global Illumination with Enlighten: Unity has entered into a partnership with Geomerics to integrate Enlighten, their industry-leading real-time global illumination technology, into Unity 5, which delivers fully dynamic lighting in game on today's PCs, consoles, and mobile platforms.
Real-time Lightmap Previews: In partnership with Imagination Technologies, Unity 5 will  ship with in-editor real-time lightmap previews based on Imagination's PowerVR Ray Tracing technology, which allows for feedback from changes to global illumination lightmaps by displaying an accurate preview in the editor's scene view, so artists can continue to iterate and refine the look of a level.
Audio Overhaul: Unity now includes an Audio Mixer designed to allow highly complex real-time re-routing and effects scenarios. Designers can take snapshots of mixer settings for dynamic transitions between sound profiles during gameplay.
WebGL Add-on Early Access: Unity is collaborating with Mozilla to bring WebGL and asm.js support to Unity. Starting with Unity 5.0, developers will be able to get early access to Unity's WebGL add-on to begin creating interactive experiences for plugin-free play made possible in supported modern browsers.
Unity Cloud: Unity 5 will also see the launch of the Unity Cloud cross-promotion network, enabling mobile game developers to run full screen interstitial ads in their mobile games, as well as exchange ad units with other Unity developers.
Unity CEO John Riccitiello said: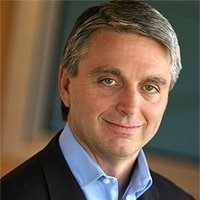 We think this is a huge value.  Unity 5 Pro provides a huge upgrade from Unity 4, and it comes with a bunch of extra services and a team license, all for the base pricing of Unity 4.  Inflation gone backwards… or, put another way, better value than ever before.
Perhaps most interesting is Unity's new pricing scheme. The company has announced a Personal Edition, which is completely free-to-use for any developers with revenues or funding less than $100,000. The pricing model is a serious response to Epic Games' decision to make Unreal Engine 4 free-to-use. But unlike Epic, which is charging 5% royalties on games that make more than $3,000, Unity isn't charging any royalties whatsoever. Instead, the company is hoping new developers train-up on the free version and then, when they hit the big time, transition over to the Professional Edition, which cost $75 per month. Time will tell who's strategy will win out in the long run, but in the mobile space Unity already has a big head start over Unreal Engine.
Unity 5 is available for pre-order now. For more information check out the website.