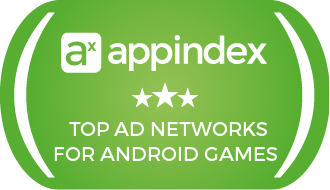 Appsflyer released a special "Mobile World Congress 2016" edition of their performance index for ad networks, ranking the best media sources to monetise mobile apps. Their research presents the data according to app category as well as, of course, dividing performance by iOS and Android. You can find the full report here.
We've taken that data and listed the top Android ad networks specifically for games, an extremely important category given the size of the mobile gaming industry (around £8.3 billion in revenue globally).
Following the order found in the Appsflyer research, we've given each ad network a brief description with the key characteristics such as retention and scale, placing Facebook as king of the lot and Avazu, with its reach in China, second.
The report itself contains plenty of more data, including iOS networks, segmentation and performance for non-game apps and insights into why some networks work better than others. We highly recommend you read it whether you're a publisher or an advertiser.
There are more details on these ad networks in our App Monetization Directory, as well as other tools to monetise your app. Without further delay, here is the list of Top Ad Networks for Android Games.

Its scale, high retention rates and millions of users make Facebook the number one ad network out there. It ranks highly for all regions and across all platforms, as well as having one of the easiest interfaces to work with. You really can't miss this one out.

Self-served ad exchange which, in virtue of its access to the Chinese market, offers massive volumes of traffic and great ROI. Easy access with an SDK, API, JavaScript and iFrame/WebView options available. Specialises in game cross promotion and global marketing.

Makes good use of the "power of intent" – understanding the intent of a user (purchase, research etc) and targeting ads accordingly to direct them to previously-visited websites and services. Clearly its scale is also a massive advantage.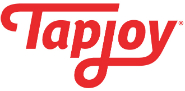 Its Rich Media platform gives it a great range of ad types, from click-to-call to mobile commerce, and paying out in both per install and per interaction formats. Comes with its own data analysis and tracking engine, and is partnered with MoPub, Fyber and AerServ.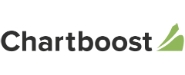 By developers for developers, Chartboost hits a specific niche in marketing ads for videogames as well as cross-promotion and direct deals. Gives you full control over who advertises in your games, how often and where the ads appear. Also has good reading and research resources.

The major 3D game development engine has moved into adverts with its own platform and also delivering a wide knowledge base of reports and analysis on how to best monetise your game.

Has just celebrated its third year by buying NativeX and boasts 10 billion (yes, billion) daily impressions through its affiliate and ad network. Specialises in game publishing but can be used for normal apps too.

HD Video is the name of the game for Ad Colony, which touts it as its main offering for ads, but not the only one. From custom messaging to marketing automation, they've got the entire toolkit you need to monetise your mobile app, as well as loyalty rewards for returning customers.

Actually offers a number of products for security and other services, but let's talk about their ad platform. With data ranging from acquisition to retention and over 440m monthly users, it's got a whole suite of tools to customise your ad campaign and keep track of all the key metrics.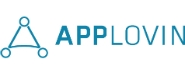 Leverage real-time data to tailor ad campaigns on the fly: that is AppLovin's key feature, backing it up with "predictive insight", judging a user's intention from their behaviour. The platform differs from others in that it aims to get quality users it judges to be interested in your product instead of blanket one-size-fits-all ad targeting.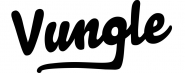 Used by Coca-Cola, Sony, Zynga and other big names, Vungle does high-quality in-app interactive video ads with proprietary targeting optimisation technology. Partnered with Appsflyer and Kochava among others.
Mediation, publisher tools, exchanges and different ad formats all under the same roof is Fyber's offering. Claims to reach half a billion users around the world, doesn't require SDK integration and has both "traditional" ad distribution and dynamic inventory allocation.

Concentrates on interstitials, offer-walls and video adverts. Comes with a lightweight SDK for implementation, and is fully compatible with iOS, Android and Unity. Global reach with HQ in San Francisco, it's been used by Electronic Arts among other big names.

Formerly known as Appia, has high levels of customisation, streamlined access to apps and accesses some of the biggest carriers around. Also has a number of solutions such as white-label content stores an engine to drive app installs.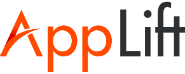 AppLift does programmatic ad buying, touting the precision and effectiveness of its optimisation algorithm geared towards increasing ROI and user engagement. Used by Rovio and eBay, to name a few, it accesses 35+ ad exchanges in 150+ countries to give you as wide a reach as possible.

Based in Berlin, Beijing, San Francisco, Bangalore and Sao Paulo, Glispa has international range in its marketing campaigns run by humans using performance metrics provided by their client. From native ads to ranking solutions and user acquisition, they offer all the solutions to increase monetisation.

One of the top two for user retention (together with Facebook), Twitter delivered a retention 50% higher than the other 28 in this list. As Appsflyer explain, however, Twitter's scale reduces its power, which is why it isn't ranked as highly as other networks.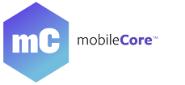 A very targeted monetisation and advertising platform, prioritising quality user acquisition over volume, and its SDK is direct publishers only. As well as automated tools, mobileCore also takes your KPIs and uses them to create a specific campaign plan.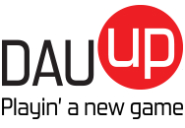 Game-only and stronger for it. Specialising in both mobile and social games has brought clients like SocialPoint, Playtika and Buffalo to rely on them for return on investments. Buying is data-driven, and their API has direct access to Twitter and Facebook to make it as accurate as possible.

Their stats speak louder than words: 200+ countries reached, more than 10,000 traffic sources and over 90 million monthly activations. They're partnered with a number of operators in China, like Baidu and Changyou, which gives them a huge advantage on the Asian market.

The Russia-based group offers a wide range of services, from search and e-commerce to social networks. It also boasts the highest attention span per user, of which it averages around 62 million per day. Their prices are also displayed openly on the website, segmented by region and with plenty of data to help you plan your campaign.

Claims to be Asia's largest marketing platform. CPI-based, it covers all major Asian markets such as Vietnam, the Philippines, Malaysia and China. As it scales with CPI performance, it is inherently risk free if the campaign does not go to plan.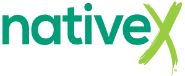 As well as videos and interstitial, NativeX offer an interesting product in "Triad Video", which allows users to choose which video ad they watch from three different options. 1000+ direct publishers and a reach of 1 billion mobile users.

Automated mediation of mobile advertising in a fully transparent SDK. Also allows you to test a number of premium networks so you can change your marketing campaign on the fly to achieve the best results.
Gives access to more than 40,000 publishers around the world, and while it is a global network its specific point of strength is Asia, being the first affiliate network in Vietnam. Strong stats like 30 million active users, 3 billion impressions and 50 million clicks a day make this a must-have for advertisers targeting Asia.

Pitches itself as a discovery platform ahead of an advertising platform, emphasising a focus on having users discover (and want to discover) your product. Miip, the platform's name, is highly curated and uses a high number of metrics to understand when and where to present a product to the user.

Over 250m monthly active users and 5.7 billion monthly sessions are the key stats to this advertising platform with deep user segmentation. Claims to be currently used by 18,000,000 games and more. Has full-screen interstitials, more-game walls and internal cross promotions (for free).
Covers all operating systems for games, and is partnered with Kochava, King and Appsflyer to name a few. While it does use metrics and data, it also has a group of marketing experts to help you design your product's marketing campaign.
Final Thoughts: You can't really go wrong with these ad networks if you're developing or want to advertise on games for the Android platform. For more ideas and networks, check out our App Monetization Directory, and read the full report by Appsflyer, which is packed with insights and intel on monetizing for iOS, general apps and more.