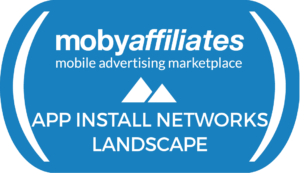 CPI-based app install ads have become a significant contributor to the mobile advertising revenue. According to a recent Business Intelligence forecast, mobile app install advertising revenue in the US alone will reach 7 billion by 2019, compared to $4.6 billion in 2015.
We've assembled a landscape snapshot of networks and platforms offering app installs – some of them work on a CPI model and others use a CPC or CPM based trading approach but with the focus on delivering app installs and users.
There is also a recent blogpost on App Install Networks and we have also produced a PDF guide on the subject that you can download.
Plus, you can also find more app install networks and platforms in our mobile advertising directory and our app marketing directory.