TeleSign, a company specializing in mobile identity, has launched TeleSign Auto Verify, a feature that streamlines the business of authenticating users on mobile devices. It does away with the need to send an SMS with a verification mode, and instead uses a single-click app-based method.
Using TeleSign's Auto Verify SDK, the authentication system is secure, and developers have the chance to control the branding, plus build the process into existing apps.
TeleSign's Auto Verify SDK will streamline the process of authenticating mobile app users
Steve Jillings, Telesign's CEO, said: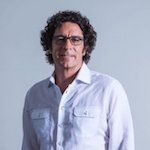 "With the mobile platform serving as fertile ground for today's cyber attacks, app developers know it's essential to take a security-first approach to development. TeleSign Auto Verify delivers a frictionless registration experience by authenticating users 'behind the scenes' – no passcodes required. Now customers can protect account registrations and important transactions easier than ever."
TeleSign says Auto Verify, "removes the biggest barriers to account verification, user friction and low conversion rates," which it does by lowering the the need for users to become overly involved with the process.
TeleSign operates a subscription model for Auto Verify, which only charges when transactions are completed, using standard global rates based on the user's location. To find out more about the SDK, visit TeleSign's website here.