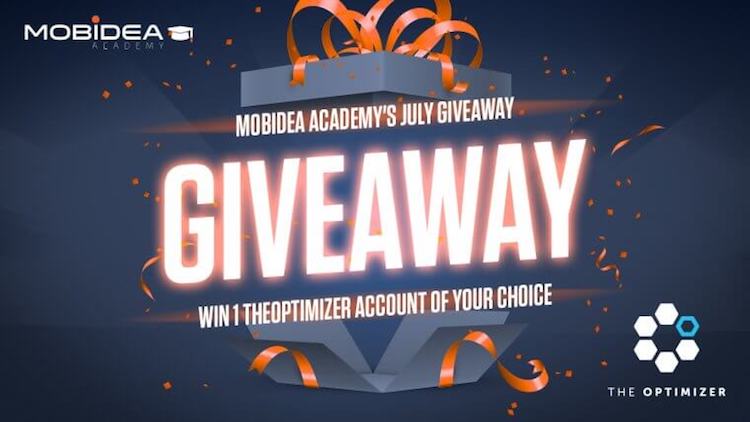 Every now and then the Mobidea Crew scouts for the juiciest and most interesting tools that can accelerate affiliates' success.
Last month they awarded $400 credit on Propeller Аds, and to keep up with the standard, in July they joined forces with The Optimizer.
What for?
Access to dope tools is pricy, so they decided to make it easy for 3 determined users not only to do media buy like the big shots, but also to do it completely free of charge.
Remember though, being lucky is great, but they also reward hustling! What you need to do to land in their top 3 winners list is:
Pump-up your odds of winning by going through the points generator
The more actions you perform, the higher your chances to win!
Want to get the chance to win this awesome prize?