Cloud-based survey platform SurveyMonkey has launched SurveyMonkey Intelligence, a mobile app analytics platform, following the acquisition of data insight company Renzu. In a blog post announcing the platform, SurveyMonkey VP Abhinav Agarwal wrote, "We have one mission: help people make great decisions, anywhere."
It's promised SurveyMonkey Intelligence is easy to use, and will compare data collected from more than 1,000 popular apps, complete with a free option to give publishes a chance to try it all out. Go beyond the basic insights offered for free, and the paid options start at $80.
SurveyMonkey Intelligence is a new app analytics platform from SurveyMonkey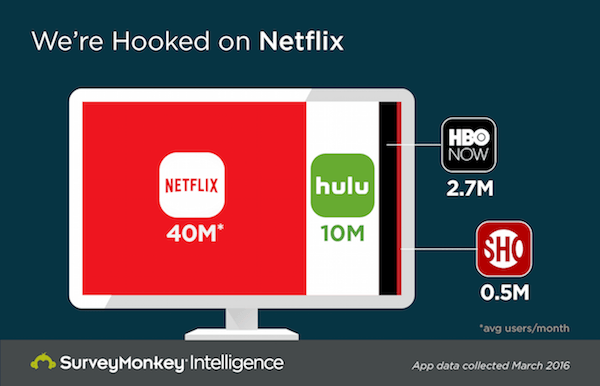 Features of the SurveyMonkey Intelligence platform include weekly and monthly usage reports, download and revenue figures, leaderboards, and demographics. These are presented in chart form through the platform itself.
Interestingly, the data collected and analyzed by SurveyMonkey comes from users who have opted in to provide data on app use, in return for data about their own app usage, or for a charitable donation.
More information on SurveyMonkey Intelligence can be found here.