Manilla-based, mobile-first SaaS company Squadzip has closed its seed funding round, raising a mystery sum from global accelerator Plug and Play Tech Center. It marks Plug and Play's — which is based in Silicon Valley — first investment in the Philippines.
The intention is to use the funding for technical development, and scaling up both domestic and international sales and distribution. In an statement, it's clear the investors see potential in Squadzip, saying by "accelerating Squadzip's potential globalization," it could become, "the next Salesforce or Sugar."
Squadzip's SaaS focuses on frontline employees, and the company has closed its seed funding round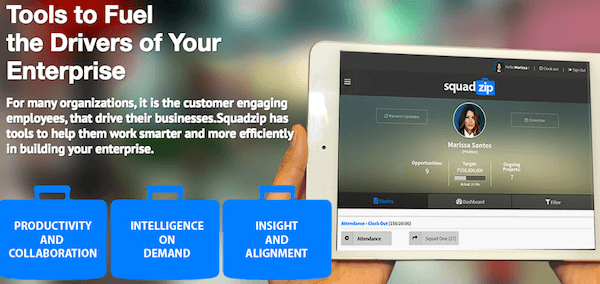 Described as a "private company social media platform and wiki," by CEO Roman Mercado, Squadzip concentrates on customer-facing and frontline employees, providing easy to manage customer data for the management team. The data is live, has location stamps, accessible from anywhere in the world, and employees can collaborate on deals.
You can learn more about Squadzip by visiting its website here.