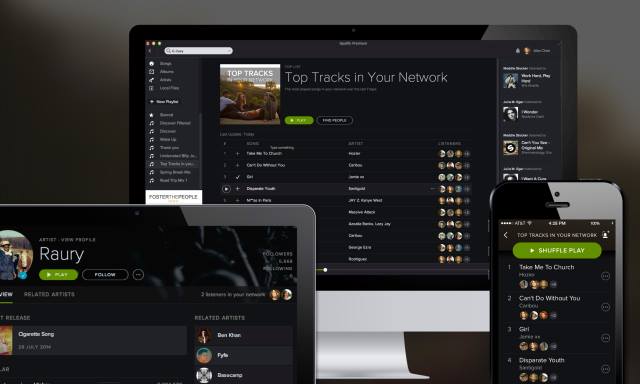 Spotify will announce news regarding its mobile app on April 24, according to a series of invitations and teasers sent out by the company. Initially speculated to be an event for hardware, potentially a Spotify smart speaker, the company has clarified that it will cover the mobile app.
The latest teaser says:
"We've got news for you. Hear about what's next for our mobile app."
The even will take place in New York on April 24, and it's unusual to hold a dedicated press conference for a simple app update, so there may be more to this than Spotify is currently letting on.
Speculation now focuses on a voice search feature for iOS, making navigation around the app easier, particularly when driving or using the app hands-free. There may also be alterations to Spotify's free subscription option, which make it easier to use on mobile devices, and helping convert free users into subscribers.