CACI, a services and IT company, has partnered with app development platform Appcelerator, to provide a mobile app deployment service to the federal government, in particular the Department of Defense and Intelligence Community.
By joining forces, the two companies want to assist the government in producing highly secure mobile apps and tools. CACI brings expertise in automated security testing, vulnerability testing, and compliance. Appcelerator's mobile platform will be used to build cross-platform, native apps in JavaScript, which is already commonly used by federal agencies. Ultimately, this could reduce app development time by 60%, and make for a higher return on investment.
Jeff Haynie, CEO of Appcelerator, said: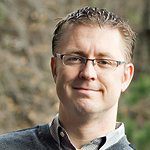 "I'm thrilled that CACI and Appcelerator have forged this partnership. Just as our individual solutions have brought advancements to mobile apps, the joint integration of our capabilities will help advance mobile app development to a new level for the federal market."
COO and president of CACI's U.S. operations, John Mengucci, added: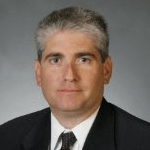 "The alliance of CACI and Appcelerator to integrate and leverage CACI's mobile app testing capabilities and Appcelerator's app delivery and performance analytics creates an unparalleled approach to rapid mobile applications development. We now have the end-to-end solution set to provide secure, reliable and cost effective mobile apps to support the critical missions of our federal customers."
It's an interesting development, indicating government bodies are keen to match the level of mobile adoption and app development that's currently taking off among enterprises. Appcelerator's Titanium mobile app development environment has been used to create more than 70,000 apps, and you can learn more by visiting its company profile here. CACI employs in excess of 16,000 people across 120 global offices.