App developer Sourcebits has launched App Fuel, a new type of app design and creation service, helping companies make the best apps possible in the shortest amount of time. App Fuel covers everything from assisting with the creation of an app, visualizing the UI, and advising on concepts, to evaluating and improving existing apps.
Piotr Gajos, chief innovation officer at Sourcebits, said: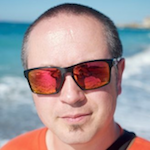 "Sourcebits created App Fuel after carefully examining the mobile application development needs of our current and prospective clients. App Fuel allows us to offer a unique suite of top-notch UI/UX design and development services that allow companies to build apps quickly and get great mobile . Sourcebits is the go-to partner for businesses that want to delight and retain their customers, employees, partners, and investors by delivering an exceptional mobile app experience."
There are several App Fuel packages available, including:
Mobile Makeover: Get advice on an existing app, discuss issues, and get a reworked concept UI.
Innovation Workshop: See your app concept presented in a 50-page report, complete with an estimate for the project, after a day-and-a-half brainstorming session with the team.
The Whole Enchilada: Mobile app development from beginning to launch.
App Fuel programs start at $7,000, and other services are listed on Sourcebits website here. The company is also running a promotion offering up to $10,000 worth of services to qualifying customers.