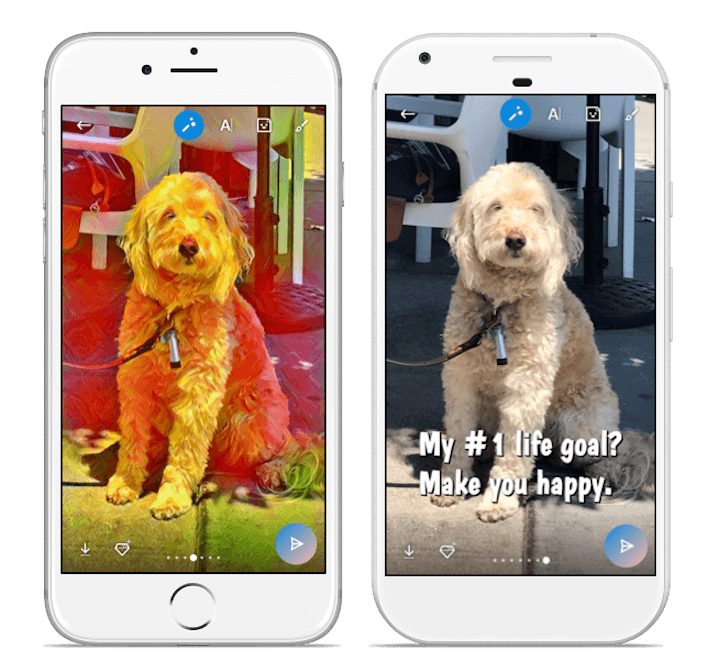 Skype has added a selection of photo effects to its mobile app, using technology featured in Microsoft's Sprinkles app. The effects are automatically customised depending on what's in the picture, so they vary depending on if it's a cup of coffee, or a selfie.
Skype writes:
"With photo effects on Skype, you can easily add a dash of wit and creativity to your everyday moments. Share decorated photos with your friends and family via chat or on your Highlights. We're excited to see how you use photo effects to add more fun to your conversations, photos, and Highlights!"
Once a photo has been taken, a magic wand icon enters the photo effect feature, and swiping to the right slides through the alternative photo options. Skype says you'll find captions, stickers, location details, lookalikes, and even face swaps.
The feature is part of the new Skype app, and the feature should be available to users now.