Developers wanting to learn more about Apple Watch development may be interested in a new course from technical e-learning company Simplilearn. It's launched the Apple Watch Application Development course, designed for both professional and aspiring developers that are keen to get involved with the growing interest in wearable tech app creation.
The course is free to join, and contains around 16 hours of content, including modules on Swift 2, Apple's WatchKit, and the chance to develop apps for the Watch. Simplilearn says it's open to everyone, regardless of whether they have programming experience, as learning Swift 2 is part of the course itself.
Simplilearn's e-learning courses are open to all, and available on various devices
Ankur Arora, head of category at Simplilearn, said: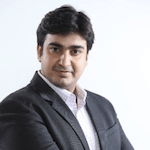 "With the Apple Watch opening the door to an entirely new ecosystem of apps, it's essential for anyone with interest in app development to not only understand the basics of how to create them, but create them well. It's always been our goal to offer the most up-to-date short-term certification courses in the latest groundbreaking technologies. Through the iWatch course our instructors won't simply walk students through lessons but challenge them to create real-world apps along the way. We're confident that it will provide developers around the world the opportunity to experiment and hone new-gen skills to be successful in the app development arena."
Developers that pass the course will get a certificate, an app portfolio, and the knowledge needed to continue making apps for the Apple Watch. The course must be started before December 10 to qualify for free access, and you can sign-up here.