Mobile security company Seworks has developed and released AppSecure, an on-demand, cloud-based security service aimed at protecting mobile apps. Seworks adopted the cloud-based approach for AppSecure to match the way mobile apps are developed and distributed to users, and so it can provide a simple management system.
Seworks founder and CEO, Min-pyo Hong, said: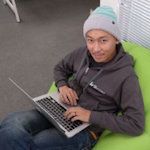 "Today, mobile games are among the most popular apps on smartphones – and are also the most vulnerable to multiple threats. We have designed AppSecure to keep apps protected through their entire life cycle, all while making it easy to use with zero integration thereby not disrupting the development process. Our vision is to become the primary security solution for this age of mobile app consumption."
According to a report by Gartner, 75% of mobile security hacks by 2017 will come from vulnerabilities in apps. Seworks has considerable experience in the world of security, and has been a finalist five times at the well-known Defcon hacker convention.
Seworks says AppSecure provides, "one stop complete app protection," and is effective throughout the development cycle, and beyond. Diagnostics help highlight security vulnerabilities, and apps can be protected using binary encryption to help prevent IP theft, and malware. Additionally, apps are monitored once they've been released, to help prevent tampering.
At the moment, the cloud-based version of AppSecure is compatible with Android, and while an SDK is available for iOS developers, they'll need to wait for a cloud edition, which is in production now. AppSecure is about to be released as an open beta, and interested developers can sign up for a 30-day free trial here.