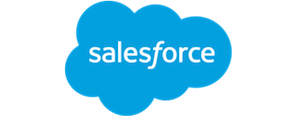 Salesforce has launched a customer service system for mobile apps, which it calls Service for Apps. One of its most innovative features is the option of embedding a special live contact help button called Salesforce SOS in an app. The CRM company says the more businesses become dependent on mobile apps, the more relevant good customer service will become.
To illustrate the point, Salesforce says 88% of customers mobile time is spent in apps, and between 20% and 40% of customer interactions take place there, but less than 5% of customer service. In a press release, it states companies must connect with customers and provide great customer service, or risk them switching to competitors.
Service for Apps consists of several different features:
Chat for Apps: Customers can live chat with an agent to resolve problems or get advice directly from the app.
Tap-To-Call: A button connects the app user to an agent, switching to the phone app instantly, for real-time support.
Knowledge for Apps: A knowledge base and FAQ embedded in an app, which could include crowdsourced answers.
Salesforce Service for Apps adds customer support options to mobile apps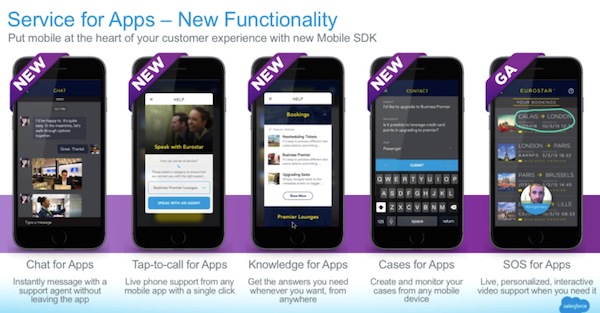 Cases for Apps: Used to report real-time problems or issues — including the use of pictures taken with the phone's camera — which are uploaded as cases where an agent can view them, and take relevant action. Salesforce gives the example of local councils using this to report problems such as potholes or broken street lamps.
SOS for Apps: Using a dedicated API, this live, interactive video feed can be embedded in an app for instant support. Salesforce likens it to Amazon's Mayday button installed on its Kindle devices.
Salesforce SOS will be the first part of Service for Apps that will be generally available, and there is a free trial available now. The full package has been priced at $150 per month. Salesforce Service Cloud costs $135, and is required for its use. The other services will be first available as private betas later this year, and prices will be shared at that time.