Sales platform ToutApp has announced the release of Tout Connect, an open API available for third party developers to integrate Tout's functionality into any application which holds customer, or prospective customer contact data.
ToutApp produces analytical data based on customer engagement information gathered from presentations, emails, and websites, which is used to better communicate with customers. The program includes personalised email templates designed for use by sales people, with the aim of simplifying the sales process and making key information available across all platforms.
Tawheed Kader, CEO and founder of ToutApp, said: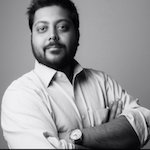 "Most sales teams use as many as 15 different tools to manage the sales process. Tout Connect extends our software's tracking, template and analytics capabilities to any application in a salesperson's workflow, simplifying the overall experience by reducing friction between tools. This is a huge win for sales teams, allowing them to spend more time selling from any platform they're on. And third-party offerings benefit by providing more value to their users without having to build additional functionality."
ToutApp sees Tout Connect being integrated into CRM platforms, along with lead generation and intelligence apps, and platforms dedicated to customer success. The idea is to connect leads and closed customers together inside a single app.
ToutApp counts Spiderbook, KiteDesk, Bluenose, and Preact amongst its existing customers, and is used by more than 90,000 salespeople around the world. It recently closed its Series B funding round, in which it raised $15 million.