Red Hat has announced the Red Hat Mobile Application Platform, which is built around the technology acquired by the company when it purchased FeedHenry at the end of 2014, and integrates new mobile services into it.
The platform is designed to make Enterprise app development a simpler, more collaborative process, and the enhanced mobile version includes security features, collaborative/agile app development processes, and reusable connections to back-end systems.
Cathal McGloin, VP of mobile platforms at Red Hat, said: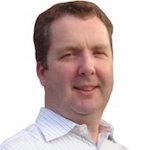 "Red Hat is one of the only companies that can deliver and support the components needed to run the highly scalable workloads required by today's digital business. The Red Hat Mobile Application Platform delivers vital mobile capabilities and secure, manageable integration with enterprise systems from a single, trusted, and award winning provider of enterprise middleware, cloud, and mobile solutions."
Red Hat has also announced a strategic partnership with Samsung Business Services. The pair will work on designing, releasing, and supporting Enterprise mobile apps together, using the Red Hat Mobile Application Platform. Third-party developer support will be encouraged, based around the Android OS and Samsung's mobile devices.
Robin Bienfait, EVP at Samsung, said: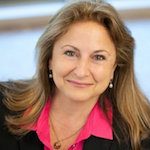 "We are excited to collaborate with Red Hat to deliver the next generation of mobile enterprise applications and solutions, and are committed to shaping the future of innovation. Samsung firmly believes that strategic alliances with organizations such as Red Hat that deliver open source enterprise infrastructure and provide reliable, secure integration from the back end to the end user will help businesses more readily adopt a mobile first environment."
The first wave of applications will be focused on the U.S. market. Developers interested in knowing more about Red Hat's Mobile Application Platform can sign-up here.