Data-driven app management company Progress has launched a new version of its Telerik mobile development platform, which was first released a year ago. The Telerik platform has steadily evolved over the past 12-months, and the new edition has been built to focus on speed, testing, and mobile development.
Telerik now has day one support for iOS and Android releases, automates app testing on a wide variety of different mobile devices, and provides cloud testing services. Designed to make developing for mobile an easier process, there are new templates for marketers to build apps in as little as 15 minutes.
Leading on from this is Screen Builder, a beta tool where apps can be 80% completed without ever having to code. Finally, NativeScript, another beta feature, has improved JavaScript framework, and helps create native app user interfaces.
Aaron Mahimainathan, SVP of DevTools & Platform at Telerik, commented on the release: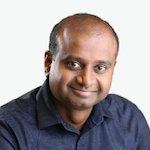 "The Telerik Platform solution demonstrates our capabilities within the mobile space and our ongoing commitment to the developer communities we serve. Making the development process a seamless experience – regardless of the development approach – is a top priority."
During 2014, Telerik has been updated with modules for prototyping, distribution, and gathering user feedback, plus a gallery of Cordova/PhoneGap plugins was added. In total, the Telerik platform has been used to create more than 20,000 apps, and is used by at least 600 enterprise organisations around the world, the company claims.