Mobile app development agency Double Encore has been acquired by creative agency Possible and will be rebranded as Possible Mobile over the coming months.
The Denver-based Double Encore is probably best known for developing the US' official Major League Soccer app, but has also created applications for electronics manufacturer Kingston, airline Rokkan and the Denver Art Museum. The company was founded by ex-Apple employees back in 2008 and in 2013 announced a merger with rival development agency Xcellent Creations, bringing the combined company's headcount to around 50.
Possible, which is part of WPP Digital and counts Microsoft and Coca-Cola among its brands, says the acquisition will help strengthen its user experience, design and development capabilities in the realm of mobile.
Possible CEO Shane Atchison said: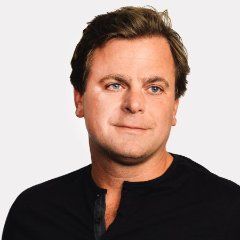 "To remain the leader in creative innovation, POSSIBLE must continue to expand its capabilities in mobile, including helping clients develop engaging apps specific to their brand needs. The acquisition of Double Encore contributes to the agency's ongoing growth strategy, while furthering our ability to deliver world-class mobile experiences for the 'on-the-go' consumer."
The terms of the deal were not disclosed, but Double Encore's revenues for 2013 totaled around $8 million. For more information head over to the Double Encore website.