Location of Things platform Pixie Technology has announced the completion of its Series B funding round, in which it secured $18.5m. Spark Capital led the round, and it's Pixie's first new investment since 2013, when it previously raised $5.5m.
Pixie Technology helps find lost items, and has raised $18.5m in new funding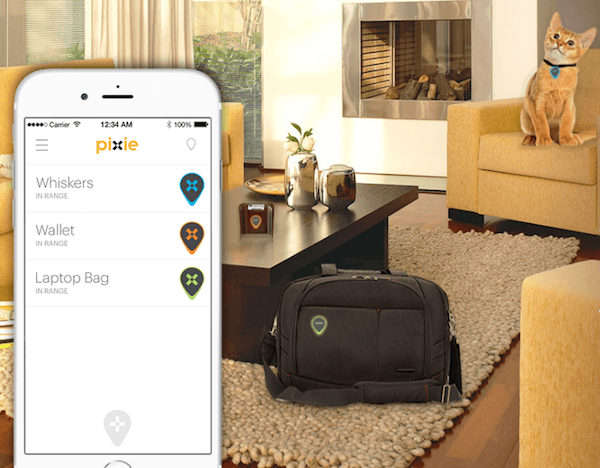 Pixie Technology makes Pixie Points, location-aware tags that help track lost items, using an augmented reality overlay on a smartphone app. Cleverly, Pixie Points talk to each other, and create a digital map showing the location of each one.
Amir Bassan-Eskenazi, Pixie Technology's CEO and co-founder, explained how the new funds would be used:
"We are thrilled to be announcing the closing of our Series B round led by Spark Capital and believe the size and caliber of the investment partners demonstrates Pixie's position as a true leader in location technologies. The new funds will simultaneously allow us to enhance and expand our consumer proposition, while also developing our pioneering Location of Things platform that leverages the power of mesh networks. We will soon be in a world where everything around us can be given a digital identity, and Pixie looks forward to delivering a future where lost and misplaced items are a thing of the past."
Updated Pixie Points will be released later this year with several new features, including a digital leash for tracking items that fall out of range, and a new augmented reality interface. You can learn more by visiting Pixie Technology's website here.