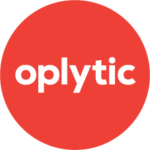 Andrew Degenholtz brings some 20 years of experience as an active participant and innovator in magazine circulation and mobile app marketing to his current position as president of Oplytic, LLC, which he founded in 2009. The company offers a variety of tools to help its clients acquire engaged and paying mobile users. He is a member of the Alliance for Audited Media digital edition task force, created to develop best practices for acquisition of digital magazine subscribers.


With the advent of trackable digital media and performance-based software, conducting business as usual will change as traditionally overpriced brand marketing methods pass the baton to more valuable (and cost-efficient) performance marketing practices.
That's the buzz from Code/Media's 2016 conference where Machine Zone CEO Gabe Leydon predicted a day of reckoning for brand marketers. According to Leydon, old school agencies will no longer be able to charge millions for TV commercials when they cannot accurately track the effectiveness of their campaigns. In order to remain relevant, advertising firms of the future will need to justify their costs.
Key Performance Indicator


Performance marketing on the Internet already does this via digital media that can be measured. As a result, media buyers are empowered with Key Performance Indicators (KPIs) that track how well their ads are doing, chart improvement initiatives and measure business growth. KPIs may also be customized to gage customer loyalty, social media engagement, web visits, conversion rates, open rates, and profit and loss margins—affording decision-makers with the notes they need to create marketing strategies that amp up ROI.
While the advantages of performance marketing over brand marketing are obvious, changing the status quo takes time and many enterprises are not keeping pace. A study by Geckoboard reports that 49% of Britain's small and medium-sized businesses failed to identify KPIs in 2015 and 50% of those employed at these companies admitted their overall performance suffered from not being apprised of key metrics.
Businesses at home have also been slow to change their tune. But as the trend for more information continues, media buyers will realize the importance of doing business with transparent performance marketing firms that share their data. For example, the analytics and performance marketing agency Olytic encourages its clients to quantify their media spend with KPIs that monetize marketing and social networking efforts, measure risk, and deliver sound value.
To learn more, visit oplytic.com.