The Open Mobile Alliance has announced it will reveal the OMA Developer Toolkit during Mobile World Congress in early March. Described as the first of its kind, the toolkit is designed to make it easier for developers to write apps for use on wireless networks.
Recognizing the need for new standards, the Open Mobile Alliance toolkit gives complete access to industry standards, specifications, and APIs, helping developers embrace the growing mobile industry.
Additionally, a Lightweight Machine-to-Machine toolkit based on the OMA standards, and produced to help developers build for 4G networks will also be released.
Joaquin Prado, director of technical programs for the OMA, said: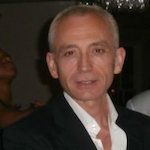 "Standards fuel the development and implementation of technologies that influence and transfer the way we work, play, and communicate. The OMA toolkit is designed to enable the app developer to deliver apps using OMA specifications more easily and in a timely manner, while listening to the needs of the developer community."
The toolkit will act as a client/server emulator, and includes other functions such as a profile data editor, a repository for GitHub code and specifications, a sandbox server, and a kit for understanding how to use the standards. Additionally, a user community and a list of open source projects can also be found inside.
The OMA will demonstrate the toolkit, and discuss how the standards bridge the gap between companies and developers, at an event on March 3 at Mobile World Congress. Developers wishing to attend the briefing can register their interest by contacting the OMA's PR company via email to joanne.turner@proactive-pr.com.
Alternatively, post-MWC demos can also be arranged, and news will be spread on Twitter using the hashtag #OMAToolkit. You can also find out more information by visiting the OMA's GitHub page.