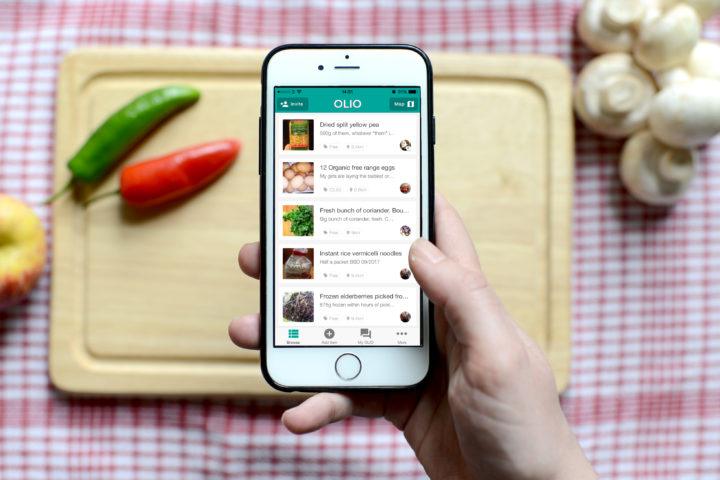 OLIO, the UK-based 'tech for good' startup behind a food sharing app, has raised $6 million in Series A funding. The round was led by Octopus Ventures, with participation from existing backers including Accel, Quadia and ASOS co-founder Quentin Griffiths.
OLIO is on a mission to tackle food waste by allowing local shops, cafes and individual users to share unwanted or leftover food, instead of throwing it away, by taking pictures of their items and uploading them onto the platform. People living nearby can request whatever they fancy, and set up customised alerts if they are looking for something in particular.
Founded by entrepreneurs Tessa Cook and Saasha Celestial-One, OLIO claims that its community of users has already shared more than 600,000 portions of food in just over two years.
The fresh cash injection will be used to double the size of the team. It will also be used to expand the startup's 'Food Waste Heroes Programme', which involves volunteers collecting unsold or uneaten food from local businesses and re-distributing it to the local community.
Tessa Clarke, CEO of OLIO, said:
"We are absolutely thrilled to be working with the Octopus team to unlock our vision of a world with hundreds of millions of hyper-local food sharing networks, so that our most precious resources can be shared, not thrown away.

"We are also extremely proud to have closed this round not only as one of a handful of female founded businesses, but also as part of the small but growing group of 'tech for good' companies."
Zoe Chambers of Octopus Ventures added:
"We are proud to back inspirational and passionate founders and are delighted that we are able to add Tessa and Saasha to our fantastic set of 10 other female founders in our portfolio.

"Beyond the obvious and important benefits to the environment, OLIO is an online digital platform which is changing offline consumer behaviour by facilitating real-world interactions between neighbours for the purpose of sharing and redistributing valuable resources that would otherwise be wasted."
OLIO's 'Food Waste Heroes Programme' currently has 1,500 volunteers supporting around 200 retailers including Pret a Manger, Planet Organic, Sainsburys and Morrisons.