Tapglue, the company which makes it easier for developers to add social features to their apps, has left its private beta stage, opening up the use of its API and SDK. The idea is to help developers ensure app users are kept engaged with apps, and keep usage figures from falling after installation.
Norman Wiese, CEO at Tapglue, spoke to TechCrunch, saying:
"Tapglue provides a unique way to tackle that challenge by bringing the power of social networks to any app within hours. Network effects are what drives retention, engagement and virality of the most successful products out there, but those were limited to products that invest heavily in this area until now. With our API and SDKs we provide developers with the building blocks to add those network effects to their product with ease."
Tapglue wants to solve user engagement and retention problems using in-app social features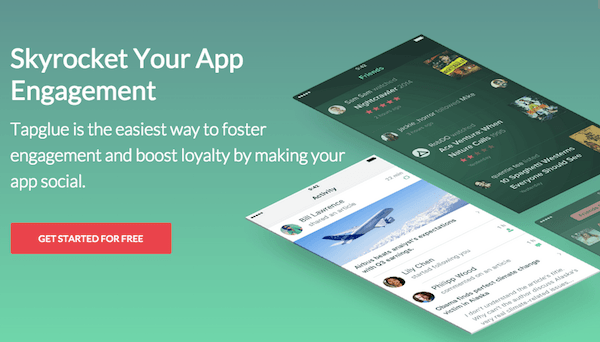 By using Tapglue's services, developers can add Facebook-style friending systems, a stream showing social interactions, an activity feed for friends, or sections for commenting. There are several pricing tiers for Tapglue's services, starting with a basic $80 per month option for up to 10,000 users.
In the near future, the company says it will introduce new features that take it beyond anything the competition is offering, but hasn't elaborated on what they may be at this stage. Visit Tapglue's website for more details on how to sign up.