Ninja Metrics, the predictive analytics company for games, has confirmed that it raised $2.8m of a $5m round led by 37 Ventures to expand its Katana for Entertainment analytics service. The platform is powered by the Katana Analytics Engine and offers the full range of advanced analytics products from Ninja Metrics. It has been designed to measure the social influence of viewers in dollars, giving marketers a chance to identify valuable users and predict spending.
Ninja Metrics' Katana for Games engine offers game developers and marketers user insights
Source: ninjametrics.com
Ninja Metrics' Katana for Games engine has now analysed over 400m users across some of the most popular games. Now, identifying those users who add social value, the company can determine which ad networks offer the most valuable gamers, thereby making developer ad spending up to 40% more efficient.  Whilst most analytics engines look at paying customers, Ninja Metrics has identified that those most actively sharing their gaming experience are more valuable. In addition, the start-up has found that some advertising networks have more of these "social butterflies" than others.
Dmitri Williams, CEO and Co-founder, Ninja Metrics, says: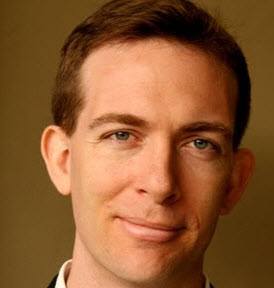 "With the new Katana software, we are shining a spotlight and showing businesses what is working and what isn't. There's a saying that 50% of advertising works, but no one knows what 50% that is – now, that's no longer the case. The ability to assign ROI in dollar amounts to each individual advertising source is unprecedented in the industry, and we look forward to helping businesses identify areas where they can have an increased return on their advertising spending."
The Social Analytics Engine tracks return on investment for each ad source, by identifying gamer social behaviour and influence. It also eliminates bot traffic and duplication from reports. In addition, the analysis can be applied to geographic regions to discover where gamers are social players. Generally, poorer countries have a higher social value, because their gamers have less to spend, but are more actively involved.
A Ninja Metrics report earlier this year confirms consumer to consumer marketing is the strongest strategy. Gamers are influencing each other to spend money, proving that social connections are generating money. The Global Social Value Report for 2015 shows that 25% of all game spending is driven by social influence.