Developers producing games for the Chinese market have a new tool that should help them understand the potential of a new title, or Intellectual Property licence. It's from Nielsen, is called the Games IP Evaluator, and is designed specifically to examine the huge gaming market in China.
The Games IP Evaluator looks at the potential market across China's 450 million mobile game players, providing data to help fine-tune the development and launch of a new title. This is done through the use of demographics, data on device usage, and gamer behavior.
Nielsen has teamed up with TalkingData, China's largest mobile data platform, with 650 million monthly active users on its books. The service aims to help developers and publishers understand if an IP is suitable for mobile gaming by gauging interest, with insights into the most effective way to market a title.
Steven Li, VP of Nielsen Entertainment in China, said: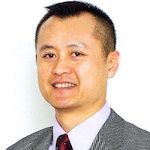 "Although 40 – 50% of all new mobile games involve an IP acquisition and the percentage continues to grow, most mobile game developers enter into IP partnerships based on their past experience with no support of forward looking quantitative analysis. The Nielsen Games IP Evaluator offers developers insightful consumer research to fully understand IP potential and the right form for mobile games."
China is now the world's largest mobile gaming market, and it's crucial that IP and game investments are investigated properly ahead of launch. You can learn more about Nielsen's mobile services by visiting its website here.