Silke is Marketing Manager at App Radar. When not writing about app marketing, you can find her looking for new places to explore or watching series with a cup of tea and chocolate.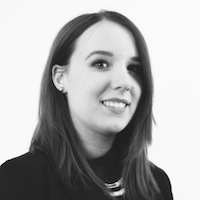 This article was first published on App Radar blog.
You might have already heard about app store localization, but the question is: how can we boost app downloads with that? Well, today is your lucky day and we have the answer!
First of all, what is app localization about? Let's imagine that you are a native speaker of English and you love books. Now you are looking for that special collector's edition of Game of Thrones and decide to go to your favorite bookshop. You arrive there and see it there, on the shelf, waiting for you. Beautiful cover, really good and comfortable to hold. It is the perfect book to read on the beach on your vacation or even on your way to work. When you open the book, "oh no!", there is a little problem. The special edition was only launched in Spanish. Even though you can understand a bit, it would be really tiring to read the book in Spanish. So, you just give up buying it. Next to it, there is an old version of Lord of the Rings in English, well, you know what they say, so make do with what you have.
Did you realize what has just happened? The buyer was ready to get the product, but the language was a barrier. And just like George R.R. Martin lost this client, you might miss one too.
But not here, this article will give you the essentials of app store localization so that you are ready to sell your mobile app to an international audience.
What is App Store Localization?
Briefly, we can say that app localization is the translation and adoption of metadata, visuals and product information to another language and culture.
This includes graphics, texts, videos, and even converting units of measure depending on the country. 
Why App Store Localization is important
At this point, we are sure that you got the main idea behind app store localization. But let's explain the reasons a bit more into detail.
Localizing improves app store search visibility and extends your target audience
Many apps try to start their app business in the US first. That's a fair thought, since it's one of the biggest app markets in the world. But when you consider that 72 % of app users are not native English speakers, you might be losing valuable opportunities when only concentrating on English App Store Optimization.
Many huge app markets, such as Brazil and Russia, have a small population that can understand English. Hence, when you don't localize your app, you put aside an enormous potential market that might be waiting for you.
Moreover, by adding localized metadata you can get your app being found for a higher number of search terms in your home market and in other countries.
The most important step of app store localization therefore is translating and localizing your keywords. Hence, if you have 10 keywords for the Russian app store and 100 for the Brazilian one, this means that you have the chance of ranking for 20 keywords. This is a big advantage over your competitors that are basically focusing on only one country.
When you choose the right keywords for every localization, you have high chances of being on the top of the rank of several app stores.
Adapting essential app information will increase impression to download conversion
We know that English is the most common language in digital communication, although only 10% of the world's population are native speakers of English. It is a fact that many people understand English. Smartphones are part of our everyday routine and in living their routines, people want that to go a simple and convenient way.
When a user thinks about purchasing an app, he will most likely choose the one that requires the least effort to understand it.
When it comes to designing app information on your app store page, localization brings another benefit. When the potential user opens your app page and sees the description and videos in his mother tongue, you most likely have a score.
Translating essential app information makes it easier or users to understand your app's purpose, content and features.
To sum it up, when a user that searched for a keyword, reads the name of your app in his language and finds high-quality screenshots and app information, this impression will show a much higher chance to become a conversion as it looks more trustworthy and understandable.
How to sell your app in more than one language
When publishing your app in an app store, you are able to choose among the languages available in which ones you want to publish it. After choosing the language, you are going to have the same page as the original one, to upload your translated description, keywords, screenshots and much more. Anyway, there are some points to take into consideration.

App Store territories vs. Google Play Store supported languages
Google Developer Console gives you a nice report about the countries you have had more visits, but they aren't localized yet. So, this might be an awesome first step to choose where you should localize.
Google also differentiates between language and locale. The first one is the spoken and written form of communication. Whilst the second one is the combination of language and region. Bear in mind that you will have your main language, and the translations as a plus. When you published an app in Google Play Store you can choose between 47 languages.
In iTunes, Apple gives you the field for your primary localization and the additional ones. Apple splits the regions by territory. So, if your primary language is German and you have an additional localization in Spanish, users that have their language set as Spanish or are located in a territory that Spanish is the supported language, will see the Spanish metadata.
However, if the user is in a territory where there is no localization for that language, you can display specific metadata for that storefront, and it can be any language that your app is localized. You can choose among 28 languages spread in 55 countries where the App Store is available.
Which app store elements you should localize
So now that we know what localization is about and why it's important, let's answer the question what does it involve exactly.
Keywords
Localizing every element on your app store page might be a punch of work. Therefore, this is the field to start your localization efforts.
By providing translated keywords, you increase the chance for your app to be found by local App Store users. This not only better targets your audience but helping the algorithms of the app stores to scan your app relevancy for that category in several places. Only translating app store keywords could already increase your app downloads by 767 %.
App Name
In the hierarchy of keyword optimization, this one would come on the top. The app name has to be catchy and invite the potential user to press the install button or go visit your app page.
When you have a name in the user's native language, it is easier to make him identify with your product. Bear in mind that this is one of the most important parts for both, Google Play and Apple App Store ASO as it is where the ranking algorithms will identify your main keywords.
Promotional text
Here is your chance to say what is new, upcoming and special about your product. Since the promotional text is shown just beneath the screenshot section, it still is often read by app page visitors. So, this text is the perfect place for a catchy, localized call to action or app promotion.
Subtitle
With the subtitle, introduced together with iOS 11, you can have more impact and explain a little bit more about your app at first sight. You have to back up what you wrote in the text. If you don't localize, it will get really confused for the user.
Short Description
When you localize your short description, you must think about what will convince people of a certain culture to keep reading your description. Do some research and A/B testing of what type of call to action would be the best to turn that visit into a conversion, and also, what are the most important features of your app for that audience. If you have an app for diet, you have to understand if your target audience in that country is worried about weight or health.
Description
Here you are going to reach people that are really interested in your app or that are not 100% sure of what your product can do. It is important to localize this part, make your description comprehensible to everyone that visits your app page in that location. In addition, if we are talking about Google Play, it is still really important for the algorithm to identify your keywords in that language. For Apple App Store localization, translating your app description can be seen as optional.
Screenshots
As mentioned before, having your screenshots in only one language, might be confusing for the potential client. If he is reading everything in one language and the screenshots are in another, it might sound obvious that the app itself is not translated. So bear in mind that you should only leave your screenshots in one language if the app itself isn't translated, otherwise you might lose downloads for misunderstanding.
Preview Videos
iOS 11 gives you the possibility of localized videos, as Google Play. So, now that you decided to localize your app and saw how it can boost your downloads, let's do the complete work.
If you want to bring your localization efforts on top, localize your videos. The video is the best way the user can experience what is like using your app. So, keep that pattern of localizing it. Even if it just uses subtitles, it is enough. It just has to be understandable.
How to supercharge your app store localization efforts
You see, professional App Store Optimization is a punch of work. But you are not alone in this battle. App Radar is your best friend for doing ASO at scale.
App Radar
offers
a platform that gives you all the support to make the process of App Store Localization as easy and smooth as possible for you
.
International keyword tracking
With App Radar, you can measure your search performance on keyword-basis per country. You will see in which places you are doing well and the ones you need to optimize your metadata even further.
When choosing the country, you can analyze your position in the rank for each chosen keyword, where you are on the rank, which are the positions of your competitors etc. And you can also choose the competitors that you will analyze per country. In addition, App Radar gives you suggestions of keywords for that specific language. The best friend you could ever have when taking your app abroad.
One platform for editing all languages
With App Radar, you don't need to be concerned about how you are going to update your app in all these languages. In our platform, you can edit and export from iTunes and Google Developer Console all your updated in one platform at once. We know how it can be tricky to take care of so many translations, so we are here to make your work organized and easy.
Work with translators
In App Radar, there is the Translator feature, which let's you request translations for your app store listings directly from the platform. Basically, if you have found a translator already, you can give him/her access to the translator interface of App Radar, where he has just to fill in the available fields with the required translations.
After that? Easy! You can sync it straight to iTunes Connect and Google Developer Console without any copy & pasting work. (Your translator won't have access to your developer account!)
Additional App Store Localization tips
By now, we know that you already understood that app localization isn't about translation. So, when localizing your app, you should always have this in mind. You are selling your product to different cultures. So, analyze them differently to see which is the best approach for each of them. Words can be really magic.
Avoid using automated translators
In the end, you won't understand what is written, so you won't be able to judge if the translation is correct and if it is catchy enough to attract that users. Bear in mind that misspellings and grammar mistakes are really bad for credibility when you are selling a product.
We aren't saying that you have to learn 38 new languages, we are just giving you good advice: search for local translators – you can easily find freelancers online – or cooperate with translation agencies specialized on app (store) localization.
That is the best option because they are emerged in the culture and know what's is the best approach there. For instance, if you are translating an app for parties in Portuguese, the automated translator will only show the "festa" translation that is in the dictionary. But there are a lot of slang expressions for the word party. It depends on the context, for example, "balada" is much more used than "festa". – This is something, only a native or trained translator could tell you.
Do not localize to all the countries available
You should localize your app store page for every language your app supports. However if you just get started with localization, it's not recommendable to go all-in from the very beginning.
Research where you would find clients for your app and localize step by step. Check the competitors for this place. You can even ask a freelancer translator for help. Try to find someone that has a notion of ASO or even SEO, it would be of a great help.
Use the right tools that support you in international ASO
There are a lot of ASO tools that will help with the research process and also the effectiveness of the chosen keywords in that place. The keyword process means constant updating for all the localized versions, so all the help is welcome!
Be petty when it comes to localization
As mentioned app store localization is not only translation but the adoption of your app store elements like metadata, texts, graphics or videos. How to do so, is depending on the country and culture you are localizing for.
Doing app store localization on a professional level, you have to be precise. Make sure not to forget about also changing currencies, date formats, units of measure and the app interface displayed in your screenshots.
For example, if you are talking to North Americans about distance, you are using miles, but if you are talking to French people, you need to convert to kilometers as the reference is another.
Or remember that the Euro, for instance, is one the most expensive currencies in the world. Thus, if you do not adapt it to the local format, this can be really scary for many potential buyers that might think you are too expensive.
The same goes for date formats, the month/day/year can be really confusing in countries which use day/month/year format. Localizing is also about these small, but crucial details. Do not forget about them!
Mind the culture of your target audience
Especially, when it comes to asset optimization it's crucial to keep the cultural background of your target audience in mind. Every mobile game and app is special and so are your customers.
Since localization is more than translation. Bear in mind that you should also consider which screenshot you are going to focus on depending on the audience.
For example even though your app store screenshot design is a converting machine in the U.S. market, it doesn't mean it's as appealing for potential customers in China. Hence, professional localization demands intensive research about your target market and at least some initial testing.
Conclusion
Localizing your app to several languages sounds really tough and it is a lot of work but if you take the help and use the right tools, not only the effort will shrink but the outcome will be even more worth the time.
Remember that app localization should be fun! You are opening your product to the world, you are showing your brand to people that you wouldn't even imagine. In addition, why not learn a bit of this new culture? You do not need to go to these places to get to know their culture, your localization process can help you with that, why not learn some new words for your future travels? 😉
We are 100% sure that you are super excited to start your localization process. So, this is the best time to write down all the tips we gave you and all the ideas you had while reading this post, and go for it!