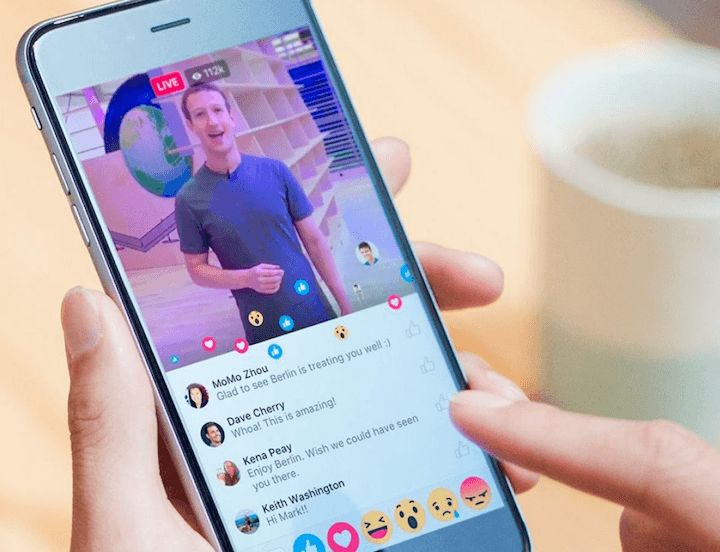 Facebook has taken on the team behind video startup Vidpresso in a bid to make video more interactive. The terms of the deal have remained undisclosed but the social media giant confirmed that it has 'acqui-hired' Vidpresso – meaning it has acquired its seven-person team and its technology but not the company itself.
The six-year-old business helps TV broadcasters and content publishers to make their online videos more interactive with on-screen social media polling and comments, graphics and live broadcasting. The acquisition is aimed at enhancing interactive elements of Facebook Live.
In a blog post published by Vidpresso founder Randall Bennett, he said the startup's customers who currently use the product will continue to be able to do so following our transition to Facebook.
He wrote:
"We've had a lot of false starts along the way, first offering tools to help synchronise presentations with slides, then offering tools to help broadcasters put social media on TV. We finally landed on helping create high quality broadcasts back on social media, but we still haven't realised the full vision yet.

"That's why we're joining Facebook. This gives us the best opportunity to accelerate our vision and offer a simple way for creators, publishers, and broadcasters to use social media in live video at a high quality level. We've always wanted to build tools for everyone to create interactive live video experiences."
Vidpresso first launched in 2012, and some of its clients included Cosmopolitan, NASDAQ, CNBC, NBC News and BuzzFeed. According to Crunchbase, Vidpresso had raised funding of $120,000.