Pollen VC, a company that helps developers get quicker access to app revenue, has released research that will likely please a great many independent developers. The data shows nearly 1,900 developers have made a $1m from app sales and in-app purchases over the past year.
Pollen's data, generated with the help of Priori Data, has been collated into a report it calls the App Developer Millionaires Index. Pollen says the research, "dispels the myth there is no money in apps." Data has been collected from apps listed in the top grossing categories in both iTunes and Google Play, and is only a small part of the research, which will continue to be released over the coming months.
Perhaps unsurprisingly, the category generating the most success is gaming, with 78% of the 1,887 millionaires writing games. The majority of the millionaires have made their fortune through the iTunes App Store, with 1260 writing for iOS, and 759 for Google Play.
Below this, the news is still encouraging. Around 20,000 developers will make at least $100,000 from apps this year, while just over 75,000 developers are set to earn in excess of $10,000. Finally, 120,000 expect to take home at least $6,000 from app development.
Interestingly, Pollen expects 45% of app store revenue in 2015, around $2.3b, to come from apps that exist outside the top 100 ranked apps. Pollen VC notes this is a very different picture to that painted in other research, where it has been estimated 60% of developers collect less than $500 each month.
Patrick Kane, CEO at Priori Data, says: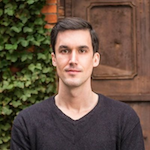 "App developers are doing business in an environment which is witnessing growth from all sides. The starting point is, of course, the mobile consumer, and this drives growth and interest from investors, advertisers, suppliers – everyone throughout the mobile value chain. Opportunities for smaller app developers are growing, but every cycle brings smarter, more experienced, and better funded developers trying to tap into this growth. Therefore, app developers must harness business intelligence to stay ahead of the curve."
Martin Macmillan, Pollen VC's CEO, added: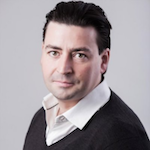 "The research snapshot highlights the emergence of middle-class app and game developers. It's great news for smaller app developer companies and underlines the health of the wider app ecosystem — provided companies have the right understanding of user acquisition and a sound monetization strategy, as well as the right funding strategy in place to achieve success."
Take a look at the complete infographic released by Pollen VC below. For more on Pollen VC's services, visit the company's website here, and Priori Data's site can be found here.