Mobile marketing infrastructure experts Tenjin has announced the closure of a $2.5m funding round, ready to improve its app marketing system by giving developers and marketers more control over user data. Chinese internet company NetEase led the round, while several angel investors also participated.
Tenjin has raised $2.5m in a new funding round, led by NetEase
Tenjin launched in mid-2015 to provide integrated analytics, attribution, and aggregation services. Since then, it has worked with companies including Yelp, Playdots, and KLab, processing more than 300 million events each month. It works with more than 70 ad and media partners, tracking over $100m in ad spend.
Christopher Farm, CEO and co-founder at Tenjin, said: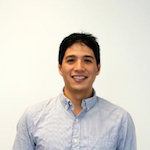 "We experienced first-hand how fragmented and messy the mobile marketing industry is, and how much app marketers struggle to access and organize the raw data that can really help grow their mobile app businesses. Our goal is to help developers connect the digital dots in a user's lifecycle using a single service and platform. We intend to give developers complete control over their marketing data so they can structure it however they need to in order to run smarter, more effective marketing and growth campaigns."
The company wants to use the funding to add more features to its platform, assisting developers with app growth, and to hire new staff in several departments including engineering and product.
Visit Tenjin's website here to learn more about the company.