More brands are now adding social media features to boost the shopping experience and sales. According to research by GartnerL2, social media is no longer just about promotion and creating a hype for brands. Indeed, 66% of brands adopted a social commerce feature over the last 12 months.
The "Social Platforms and Influencers 2018" study also noted that 41% are adopting shoppable content as part of their presence on Instagram. This is in line with more social networks boosting their eCommerce capabilities and integrating shoppable content features that more easily allow consumers to go from image to checkout.
However, just 17% of brands use Facebook's shoppable brand pages largely due to fewer options, lack of visibility, but also the limited features.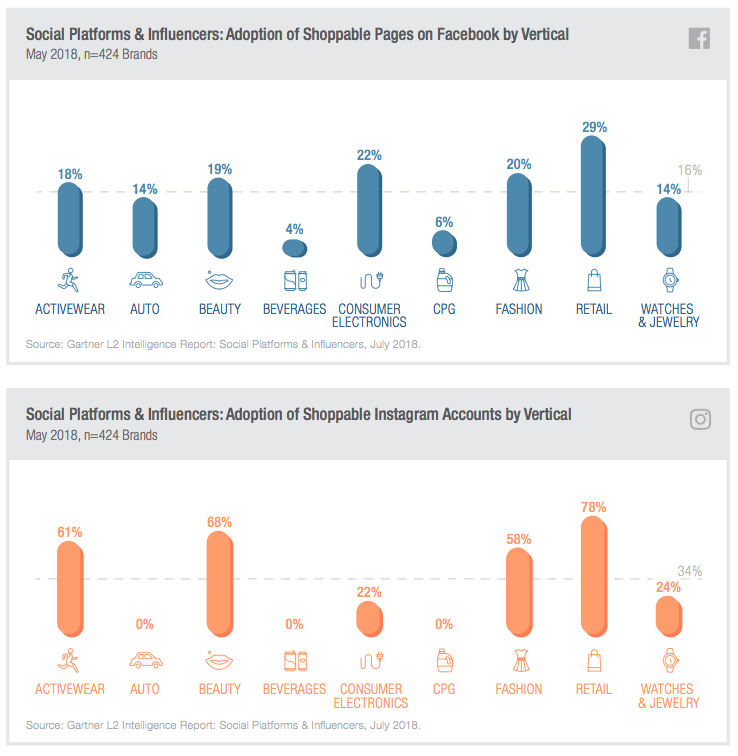 Meanwhile, Twitter continues to be a top choice for customer service among customers. Almost 80% of brand tweets analysed were customer service replies. Over 70% of brands use Twitter to answer queries, an increase of 66% from 2017. Twitter offers a key advantage over chatbots in convenience for brands and often quick replies for customers.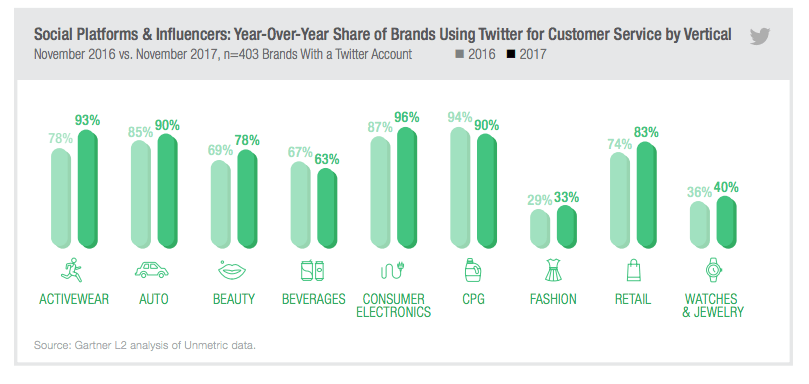 At the same time, research by eMarketer has previously pointed out that social commerce may not yet be generating the vast amount of cash retailers had hoped for. 34% of social media users have never bought anything on social media.
However, as more brands adopt social media commerce strategies that's likely to change.