Mobile engagement platform CleverTap has announced a partnership with Mobincube, an app development platform, where access to its analytics is granted to developers building their apps with the system.
Sunil Thomas, CEO at CleverTap, said: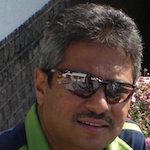 "With people from all walks of life looking for more cost-effective ways to build a mobile app, Mobincube's platform is extremely relevant and provides a great solution for novice developers. For us, partnering with Mobincube is a great way to show these young developers why our analytics capabilities are so valuable, and to establish that relationship with them from the get-go."
Designed to be very easy to use, and therefore accessible to non-developers, Mobincube's platform will come with CleverTap's SDK pre-installed. The app creation platform has a million registered developers already, and the partnership gives them the opportunity to personalize apps, measure user behavior, track metrics, and ultimately increase engagement.
Visit CleverTap's website here for more information.