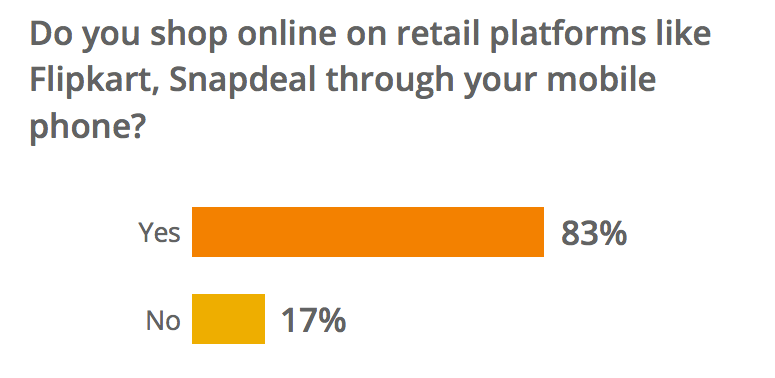 Source Regalix
83% of adults in India are now using their smartphones for shopping on sites such Flipkart or Snapdeal. That's according to the new mCommerce Trends in India 2016 survey by digital marketing company Regalix.
Generally, those aged over 24 years tend to shop more using their mobile devices compared to 18-24 year-olds.
The survey also found that 53% of respondents had made a purchase from an online retailer less than one month ago. Another 27% made a purchase over the last six months.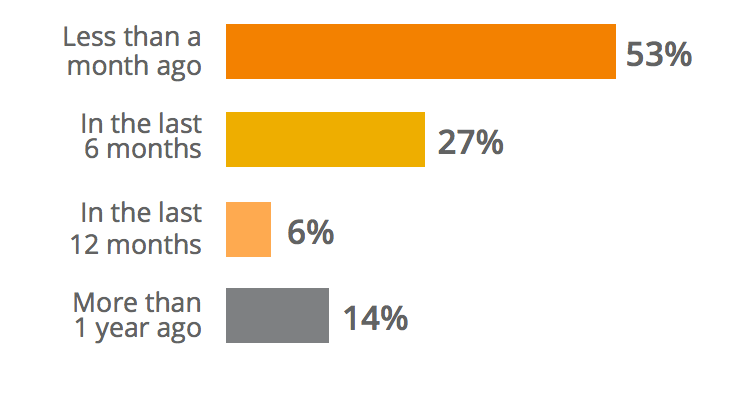 A whopping 33% said they made at least one purchase a month using their smartphones, whilst 28% even purchased once a week.
Generally, men seem to shop a little more frequently than women in India (63% versus 44%).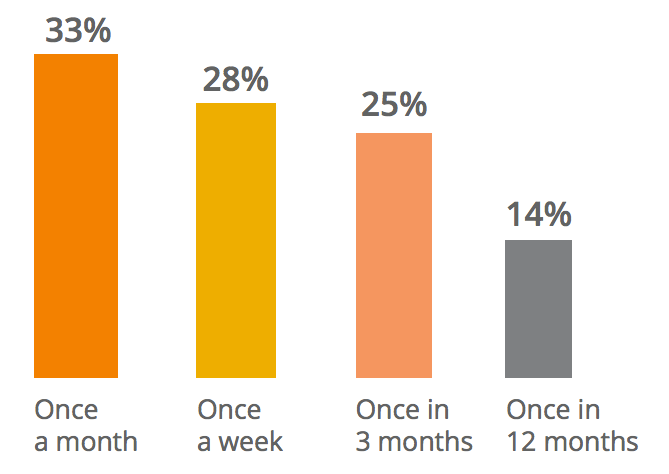 Flipkart scored highest for the most frequently visited shopping platform (44%), followed by Amazon (32%) and Snapdeal (19%).
When it comes to product category, most mCommerce shoppers buy gadgets or electronics (60%). Clothing ranks second (20%).
Overall, one of the key reasons for shopping on mobile devices is convenience. In India, mobile apps are definitely preferred among the majority of shoppers (94%), compared to websites (6%).
Despite the high affinity for mobile commerce, respondents generally appear to be uninfluenced by mobile ads. 46% said they weren't affected by ads, whilst 35% hardly noticed them. Generally women are a little more receptive towards ads than men (25% versus 17%).

Of the customers who do not tend to shop through their mobile devices, 31% said they would try mobile shopping in the future.
Interestingly, product quality was cited as the main reason for not shopping on mobile (75%).