Azimo, the mobile money remittance firm from London, has raised $20m in a B round led by Frog Capital. This values the company at $100m, with a total of $31m raised to date.
Azimo makes a mobile money transfer app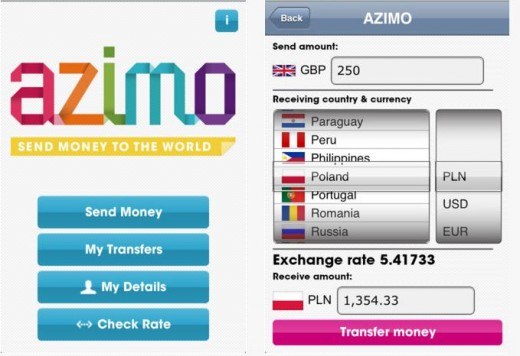 Source: azimo.com
Currently, Azimo enables customers to send money between 200 countries in 77 currencies and is looking to expand into mainland Europe with the recent investment. In comparison to competitors such as TransferWise, Azimo focusses on individuals who may earn less or immigrants who regularly send money back home. Transactions usually are much smaller, with 25% of them coming through Facebook. Michael Kent, CEO and Co-Founder of Azimo says:
"We run up against a lot of patronizing people when it comes to migrant workers,. People assume they wouldn't use Skype or social networks or smartphones. But in fact we found that Eastern Europeans, Filipinos, and others massively over-indexed on services like VoIP and social networking, so in fact it completely makes sense to sell them digital remittance apps. Rather than requiring them to walk into a Western Union and pay more, you could take the stuff they were using already for other reasons to deliver a cheaper and more cost effective service."
He goes on to explain that Europe, specifically Germany, France and Spain have been traditionally underserved. Azimo plans to change that and build a big network there through the help of social networks. The group's connection with Facebook makes it even easier to send money to your list of friends and family from within the site. Iyad Omari, Partner at Frog Capital, adds: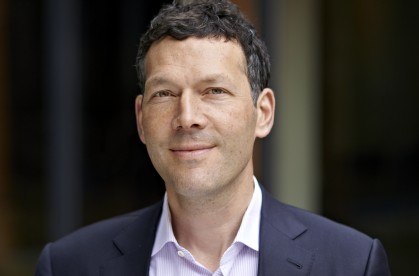 "Global money transfer is a half-trillion dollar market which is rapidly going online, with customers seeing the benefits in speed, cost and convenience. The emergence of native mobile options like Azimo will only intensify this trend. We've been impressed by Azimo's growth in the sector and the significant traction they've made to date. Digging deeper, we like the retention and advocacy among their customer base."
Azimo is part of a growing trend of mobile and online banking services in a $529bn remittance market. Official UK records state that UK migrants sent remittances worth over $3.2bn in 2011. In the US, that figure was $52bn for US migrants sending money abroad. But Azimo has no plans to enter the US market yet, given strong competition from WorldRemit, TransferWise and CurrencyFair over there. Kent adds:
"If you are trying to get the next two billion users, it's going to be in the developing world, and there the ability to move funds around is more important than sharing pictures of cats. And the thing about us is that this is what we do in the developing world."
He added that the company was open to acquisition offers in the future.