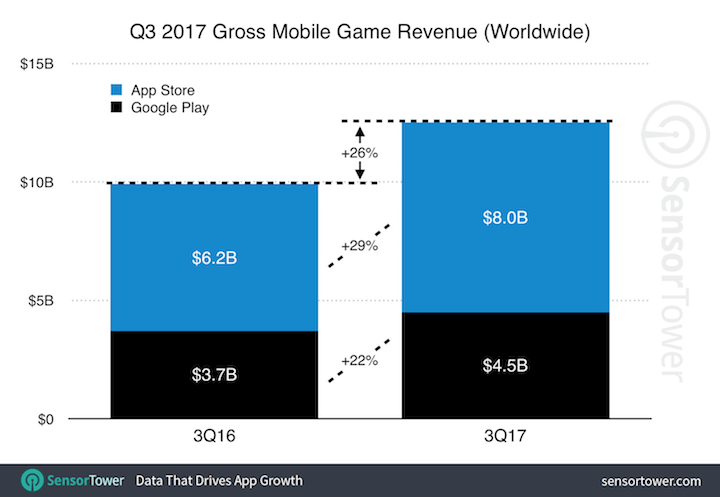 A massive $12.5b was spent on mobile gaming last quarter, according to data collected by Sensor Tower, up 26% over the same period last year. Apple's App Store saw the most growth, outpacing spending in Google Play by several percentage points.
Breaking down the figures, we see a 29% increase in spending in the App Store, reaching $8b compared to $6.2b in the third quarter last year. For the Google Play Store, a 22% increase in spend saw last year's $3.7b rise to $4.5b this year.
Sensor Tower shows app download numbers for Q3 2017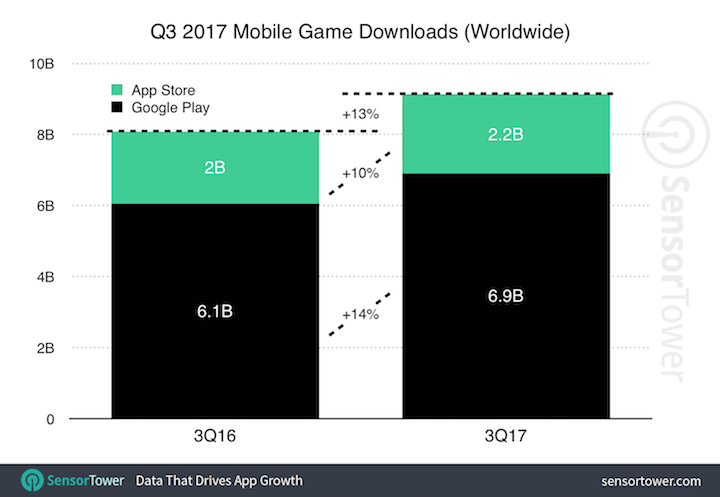 Examining the download and installation numbers, the roles are reversed. Google Play leads the App Store with 14% growth in downloads, up from 6.1 billion to 6.9 billion this year. A 10% increase for Apple saw last year's two billion become 2.2 billion this year. Overall, downloads are up by 13% in Q3 2017, reaching 9.1 billion.