Research conducted by DMC Media in South Korea has revealed mobile gamers download several new apps each month, but rarely spend extended periods of time playing them, indicating they prefer titles that can be played for a short amount of time.
60.7% of South Korean mobile gamers download between 1 and 3 games each month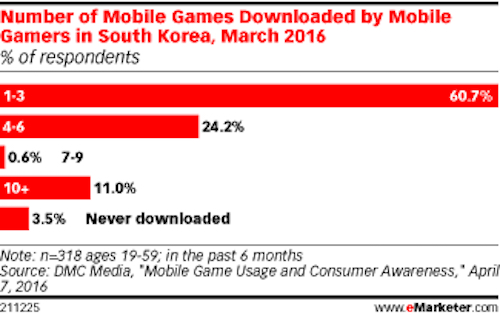 Collated by eMarketer, DMC Media's data suggests 60.7% of those surveyed in March this year downloaded between one and three new games, and 24.7% downloaded between four and six. A surprising 11% downloaded more than 10 new games during the month.
Time spent playing games is usually less than an hour a day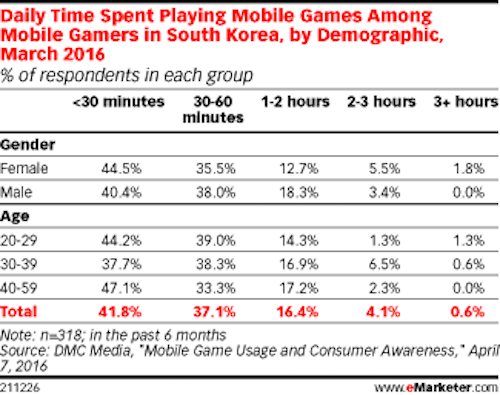 When discussing the amount of time those gamers spent on the downloaded titles, a massive 78% spent less than an hour each day, with 41% spending under 30 minutes playing a game. Only 4.1% spent more than 4 hours each day.
For more on DMC Media's local reports, visit its website here.