As the expansion into enterprise mobility becomes an important stepping stone for many businesses, research from open source software provider Red Hat finds that organisations are still having large concerns when it comes to security and back-end integration. Of those polled, 73% of respondents believe mobile to play a key role in business. However, 43% find back-end integration to be a major hurdle.
Most businesses find back-end integration and security to be major challenges in mobile apps
Source: redhat.com
With over half of companies using external sources such as libraries and marketplaces, to develop their applications as well as custom back-end integration, it demonstrates a high dependency on the complex DIY approach. Only 30% of respondents are using platforms or Mobile Backend-as-a-Service (MBaaS) solutions. In addition, only 20% are using API management, whilst another 20% use middleware or APIs from back-end software vendors.
Cathal McGloin, Vice President Mobile Platforms, Red Hat, confirms: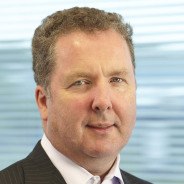 "As organizations shift to become more mobile-centric, back-end integration is where many are hitting a wall—the back-end presents myriad challenges, while other challenges such as security continue to be a concern. In order to solve these mobile issues, organizations should look to maximize efficiency by leveraging mobile platforms to accelerate development while reducing complexity."
Another major concern for enterprise mobility is a security, according to 45% respondents. In its 2015 Enterprise Mobility Report, Apperian confirms that security is a top concern with 67% of those surveyed identifying security as a lead concern for business apps. UK mobile consultancy Mubaloo has addressed those concerns and launched a Security for Mobile Apps white paper, outlining the steps enterprises need to take to ensure their corporate apps are secure. The report states:
"Ultimately, it's all about balance. You need to find the right balance between what works for you from a data security perspective and what your users will accept from an access perspective, so make sure the right people are involved in the project. Do not leave IT or security out in the cold in favour of UX and do not let security run riot over the UX."
Acknowledging the relationship between mobile and the Internet of Things (IoT), the Red Hat research identified IoT to be a focal point for many businesses' future strategies. 70% of companies said they planned to integrate IoT projects over the coming five years. 21% have already incorporated IoT projects and 28% aim to do so in 2016. However, the firm advises, with back-end integration being such a pain, businesses should find a solution that effectively integrates IoT.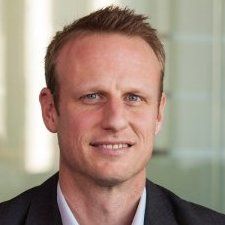 "Without strategic change, many organizations are losing the competitive advantage mobility can provide, encouraging business units to turn to potentially risky shadow practices for their mobile needs. Winning IT strategies must be razor-focused on the needs of the business and end-users, embracing agile methodologies for application development, and adopting the technologies, toolkits, and platforms that support this. Mobile-first organizations that have made the shift will be better positioned for the Internet of Things."
Despite mobile enterprise and IoT high on the agenda, 60% of respondents are allocating their IT resources to maintenance of core systems for the next 12 months instead, the report concluded.