Mobile crash reporting tool Crashlytics, acquired by Twitter in January 2013, announced its one-millionth app integration, celebrating a company milestone since it was founded four years ago. The tool analyses up to 7 billion crash events every month and offers insights and reports on why issues occurred, helping developers fix bugs and create more robust apps.
Crashlytics web dashboard lets you share details of a crash with your team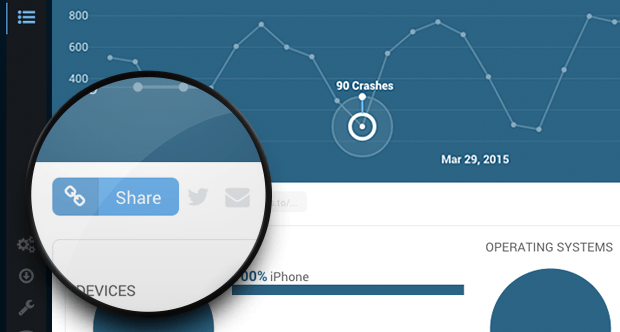 Source: Crashlytics.com
Among some of the iOS heavyweights already using the tool are Twitter, Vine, Yelp, Kayak, TaskRabbit, Walmart, Groupon and Waze.
In addition, the company recently announced that Twitter was launching its app install measurement tool Answers for free to help marketers promote their apps through Twitter's mobile development platform Fabric. Operating inside Twitter's Crashlytics kit, Answers tracks free app downloads from Twitter.
Answers tracks app installs from within Twitter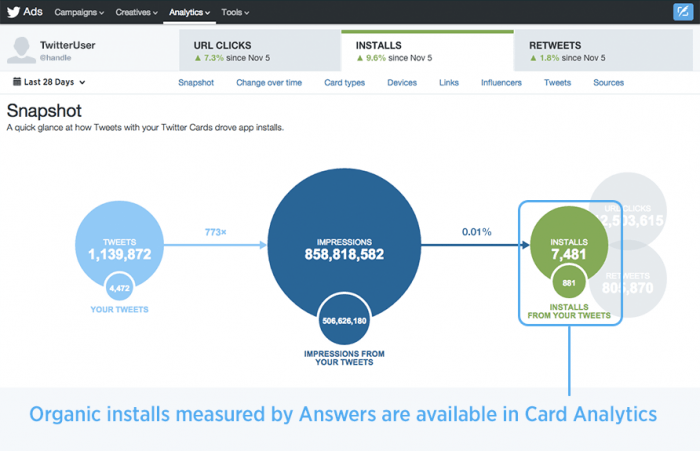 Source: venturebeat.com
According to Crashlytics, Answers now integrates with Beta, the company's beta distribution tool, ensuring developers test their apps before releasing them to the app stores. The tool tracks stability and performance of an app.