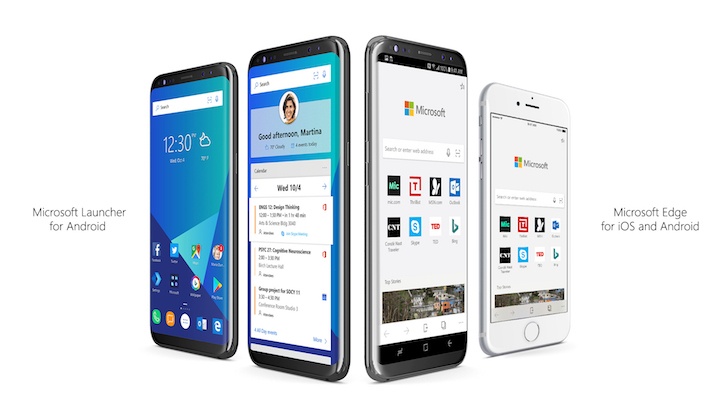 Microsoft is making it easier for Windows 10 users to shift from their phone to their computer, and vice versa, with the preview release of Microsoft Edge and Microsoft Launcher. Microsoft Edge is the company's web browser on the desktop, and the new mobile version is available as a preview for iOS now, and coming soon on Android.
It has similar features to the desktop version, including favorites, reading lists, and tabbed browsing. It's available in US-English language for now, with other languages to follow later.
Microsoft says the main benefit to mobile users is:
"What makes Microsoft Edge really stand out is the ability to continue on your PC, which enables you to immediately open the page you're looking at right on your PC—or save it to work on later."
While Edge will be compatible with iOS and Android, Microsoft has also announced a preview version of Microsoft Launcher, only for Android. It's an evolution of the Arrow Launcher, and includes a feed of activities, people, news, and frequently opened apps, which is swiped in from the home screen. Windows 10 PC users will be familiar with the design and layout.
To sign up for the previews of Edge and Launcher, visit Microsoft's dedicated page here.